Davies and Brook at Claridge's recently won its first Michelin star – an achievement made all the more impressive due the restaurant's December 2019 opening being repeatedly handicapped by Covid. Another year, another success story from the great Daniel Humm.
Good news: the restaurant's terrace will reopen on 12 April. Better news: you can tide yourself over with two different meal kits from Davies and Brook 'To Go'.
This review covers the lamb shoulder but there's also a roast chicken option. Sides change every fortnight but the main dish remains the same. Why wait until April?
What do you get?
Enough to feed you for a week. (OK, a weekend. But a long weekend.) The list of dishes below doesn't convey the size of the portions: three of us dined well and still had enough lamb shoulder left over for a Monday lunchtime sandwich. Throw in the granola and that's three meals in one kit.
Marinated Foie Gras with Plum Jam and Lemon Brioche
Salt Baked Herdwick Lamb Shoulder
Braised Hispi Cabbage
Potato Gratin
Rhubarb and Vanilla Tart
Chocolate and Orange Granola
There's also cocktail additions if you fancy – choose from Spritz, Negroni or Espresso.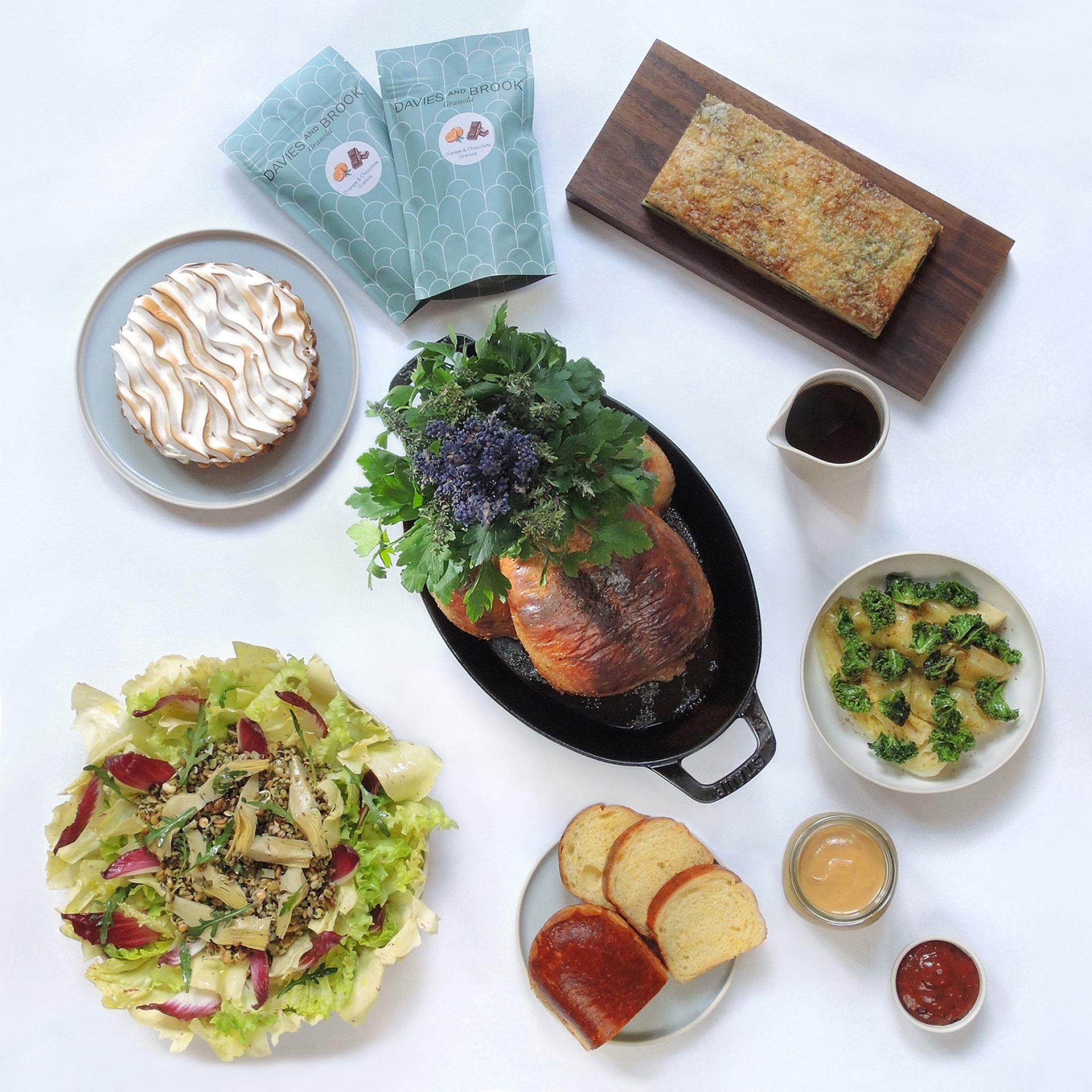 How hard is the preparation?
Easy enough. There's an instruction sheet that not only walks you through the cooking but also tells you which ingredients to refrigerate and which to leave at room temperature.
We say 'cooking' – it's essentially setting a timer and sticking various things in the oven at the correct moment.
The one commodity you will need – apart from an oven, obviously – is patience. The lamb takes a solid hour to prepare: hardly an age but you'll want to get moving before the hunger pangs kick in. Worth the wait? Absolutely.
What's the standout dish?
It's really obvious to say the lamb shoulder but oh my word the lamb shoulder. A salty, succulent treat that fills your mouth with flavour, your stomach with goodness and your fridge with leftovers.
It would comfortably serve four in a sitting, quite possibly five – unless someone goes full Homer Simpson. The potato gratin makes a deliciously decadent partner in crime, and there's a green leaf salad to soothe your conscience. But as a wise man said: you don't win friends with salad.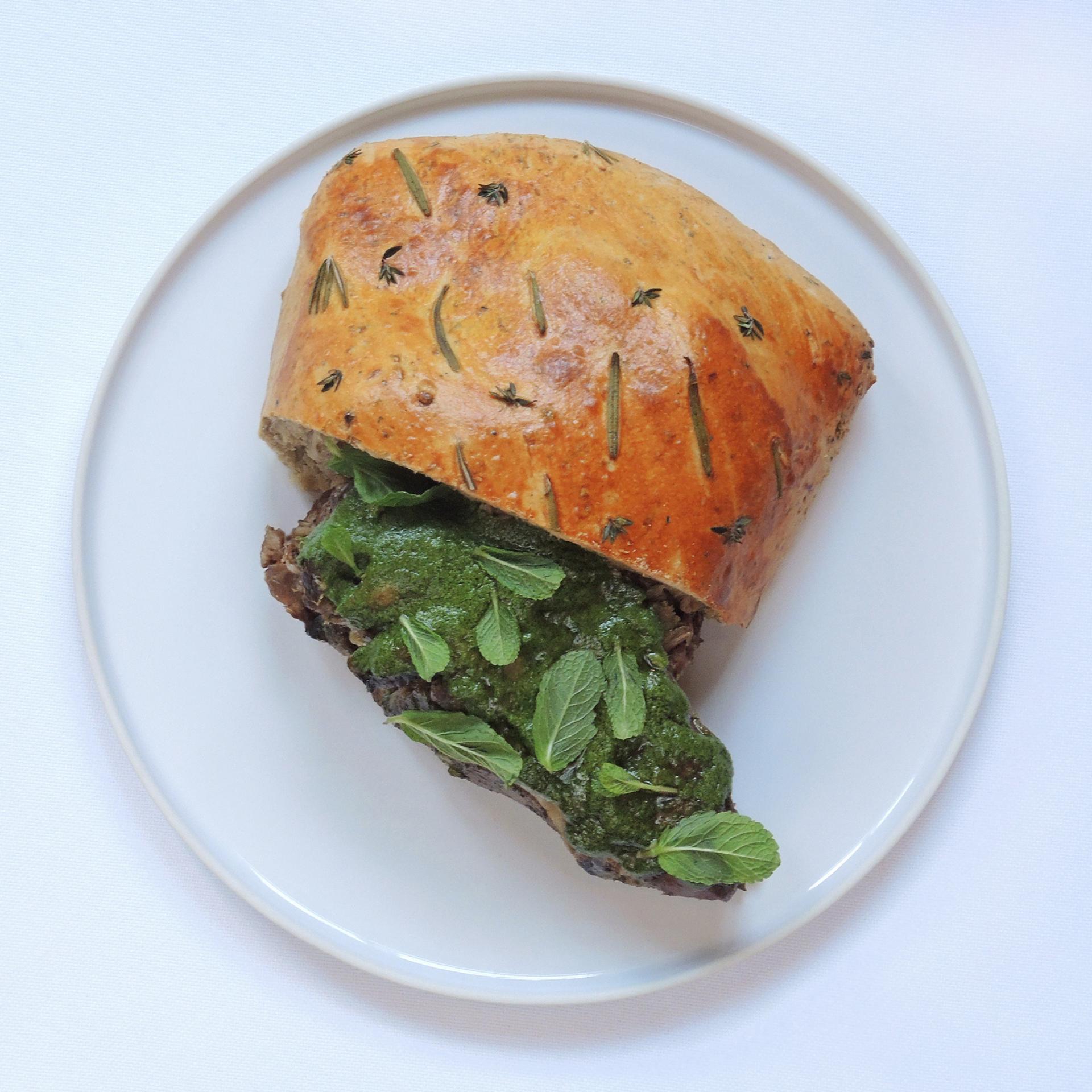 What's the damage?
If there's such a thing as a value for money meal kit priced £185, this is the one. Either there'll be enough diners to minimise the individual contribution or there'll be enough food to minimise the weekly shop. Happy days either way.
Cocktails are £35 per bottle or £100 for the set of three. Alternatively – or additionally, life is short – browse the wine options. We suggest red.
What's the availability?
Delivery slots run from Thursday to Saturday between 2pm to 5pm.
There's also a collection option with the same time slots, if you're lucky enough to live within walking distance of Claridges.
Anything else to note?
The salt crust is inedible. This is fine, it's intended to be inedible, but it looks so good!
Brace yourself for this disappointment in advance. And don't try to eat it regardless.
For more info, see Claridge's