Alex Albon has enjoyed and endured a turbulent time in Formula 1. 
After winning Rookie of the Year in 2019, the likeable 25 year old was demoted to reserve driver at Red Bull following a disappointing sophomore season last time out.
Nonetheless Albon – one of the breakout stars of Drive To Survive – has vowed to return stronger and regain his place. Few would bet against him. 
We caught up with Albon to discuss his career to date. 
(Petrolhead? Read our interviews with Lewis Hamilton and Daniel Ricciardo.)
How did you take up the sport?
I got into motorsport through my dad who was a driver. When I was seven he bought me my first go-kart.
Legally you have to be eight to drive on a racetrack so after school every day I would pester him, and we would go to a farm and he would make a figure of eight course and I would just go around and try to improve my lap times.
Who were your idols growing up?
My idols growing up. I was totally obsessed with Michael Schumacher. I had red carpet, red duvet, red walls, red bed, red everything. My dad went mad on the red paint for me.
So he was a big hero as well as Valentino Rossi as a legend on the bikes. I just loved anything to do with an engine, I was obsessed.
At the end of 2012 I had a terrible year performance-wise, I was dropped from the Red Bull programme
What teacher / coach / teammate made the biggest impact on your development?
I would say my dad made the biggest impact on my development. He had the experience of being a racer himself so he taught me the basics and a lot to do with race craft as well, battling and fighting.
He was definitely on my case if I didn't do a good race and explained to me how and why.
But it's not like most sports, there isn't much mentoring going on, it's more down to feeling.
What's the best piece of advice you've ever received?
The best piece of advice, I would say when I moved into F1, Franz Tost the Alpha Tauri Team Principle, he told me don't give a fuck.
In F1 there is a lot of talk all around you, it doesn't stop and as a young driver it's something you don't realise but get introduced to it very quickly and it something where you need to learn not to care about it.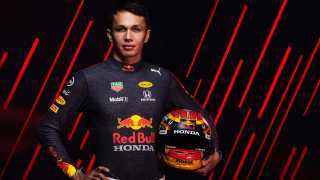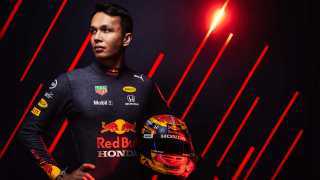 Have you ever come close to quitting the sport?
I've never come close to quitting. Well, I have but not by choice.
At the end of 2012 I had a terrible year performance-wise, I was dropped from the Red Bull programme and didn't really have any money to get started again but found the right people and got a budget together for the next year to carry on.
And end of 2017 into 2018 I was really looking like I wasn't going to be racing and I was talking to teams each day Jan-Feb before the season started and managed to get a seat in a good team.
The next year, I was in F1, so I was that close to making it or not.
Talk us through your first race in F1 – were you more nervous or excited? What is your defining memory of the occasion?
The first race weekend I was very nervous, I had good test though so maybe not as nervous as if I had a bad preseason test. The thing for me was, it's such a tricky circuit the first race we go to, Australia, its very technical and bumpy, it's a street circuit.
So the memory that stands out the most is before the start of the race when we get out of the car and the media and commentators are coming around questioning you, it's the realisation that this is F1 and that I was on the grid in the big league with the very best. That was a cool moment.
What would you say is your best singular performance to date?
My best single performance to date is my first race in the Red Bull car. I started last and finished 5th. It was a really good race, and with all the pressure, I was really happy with that one.
And your biggest career achievement?
My biggest career achievement would be a double podium in F1 and being the first Thai driver on a podium. 
Who's been your toughest opponent?
Toughest opponent would definitely be Max Verstappen. When you're in different teams it's hard to compare yourself. Obviously, some races you are quicker than others.
I was racing against George, Lando in F2 in 2018 and we were all very close there. That progress into F1 and then having Max as my team mate, he was very quick, very strong driver, very complete and very experienced for someone his age.
If you could repeat one race again, which would it be and why?
If I could repeat a race again it would be a bad race so I could try and do a better job, but I would say Austria.
It was the first race of the year in 2020, it's the race where Lewis and I had a contact in turn four.
We should have won that race if it wasn't for that crash, so I would have given him a little more space and see if that did the trick.
What are your goals for the remainder of your career?
My primary goal is to get back into F1. And that's it really, that's my mindset this year. I'm pushing hard and trying everything I can to achieve that. 
What plans do you have after you career? Do you have any particular interests away from the sport?
I don't know what I will do after driving, I'm not thinking about that now. I won't be able to sit still and do nothing and retire but I would most probably travel initially.
I'd love to get around and see the places that I've raced at whereas we only just see the hotels and the circuits.
So, not sure yet but I'll think of something.