It's 27 November 2016. The glittering lights of Abu Dhabi's Yas Marina Circuit are mere distractions from the fireworks currently on display on the track itself. It's the last lap of the last race of the Formula One season and Lewis Hamilton, leading the Grand Prix from his teammate Nico Rosberg but still trailing him in the World Championship, has tried every conceivable move save for throwing a banana skin into the path of the German's Mercedes to force his rival into making a mistake – something, anything, that might open the door for the charging pair of Sebastian Vettel and Max Verstappen to overtake Rosberg, and potentially gift Hamilton the championship.
The crowd are in raptures, the commentators shift up a few octaves in preparation for the climax, as the drivers twist through the final corners of the circuit in a perfect convoy of high-performance engineering. It's motorsport at its best: delicately pirouetting on a knife edge, victory and disaster both painfully close to fruition.
And then, just like that, it's over. The chequered flag falls. Rosberg loses the battle, but he wins the war: second place today enough to crown him the 2016 Formula One World Champion. "We did it! We did iiiiit!" he screams into the team radio. It's been 34 years since his father Keke Rosberg became Formula One World Champion and now Nico has followed in his footsteps, realising a dream that began as a six-year-old boy racing in go karts and culminated in him crossing the line in Abu Dhabi. His bitter rivalry with Hamilton, the most public and vicious feud since Ayrton Senna and Alain Prost, seemed inconsequential now. It was over. He had won.
"Two metres after the line in Abu Dhabi. If you ask me, 'When did you decide to retire?' That was the moment," Nico Rosberg tells me, recounting the scene of his greatest achievement and ultimately his final race in Formula One. The neck-and-neck tussle with Hamilton had taken every ounce of skill and cunning Rosberg could muster, and presented with everything he had ever hoped to achieve in his career, he was afforded a moment of surprising clarity: "I had given it everything. It was a question of do I want to continue to deliver and live in that intensity, and with my dream having come true – I'd fulfilled my goal of being world champion – it just felt like a great moment to step away and have a new life, with different benefits."
It's funny to think as he climbed out of the car to embrace his friends and family, lifted aloft by his teammates in the paddock, and saluted the adoring crowd, he had already made up his mind – that was it. No more training, no more practice, no more qualifying, no more podiums, no more race wins, and no more painful losses.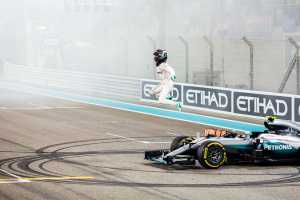 Standing atop the pinnacle of his sport, he saw a future splinter away from all he'd ever known thanks to this very moment. Five days after winning the title, Rosberg made his retirement official at the FIA Prize Giving Ceremony in Vienna, citing his desire to spend more time with his family and having "climbed [his] mountain"; the ultimate unanswerable mic drop.
Sport doesn't have happy endings. No sooner has a new champion been anointed than has a challenger stepped out of the shadows for their own moment under the lights. We the viewing public are complicit, too: the sweet schadenfreude of a good fall from grace is a hunger pang few casual fans can resist watching. But sport is so often about exercising these demons, ignoring the quiet voice in the back of the mind that says "You can't do this," proving the doubters wrong, beating those who stand in the way, and rising to ever-greater levels.
It's what lights the fire in a champion's belly – and also what keeps almost every great sportsman on the merry-go-round until their body ultimately gives out sometime in their mid-to-late thirties, like a gladiator honourably going out on their shield.
And then there is Rosberg. He's the highest profile athlete to retire at their zenith since Bobby Jones won the golf Grand Slam in 1930 and duly retired at the of 28 to devote more time to his family… and his law practice. Of course, his most outstanding project in retirement was the creation of the Augusta National Golf Club and the annual invitational tournament it spawned, The Masters (heard of it?), but that's another story entirely.
When I retired, there was about £100m going down the drain… but shit happens
Yes, you also have your Bjorn Borgs and your Michael Jordans, but both returned to their respective sports after a brief hiatus; the itch, ultimately, too strong to go unscratched. In an age of exceptional wealth and adulation for the sporting elite, it is almost unfathomable that any athlete could make such a titanic decision and snap away from the magnetic pull of stardom.
"There was about £100m going down the drain… but shit happens," Rosberg says with a chuckle – the kind of bone-dry sense of humour that presumably one adopts in the aftermath of turning down a one hundred million-pound contract.
To this day his retirement remains one of the most polarising sporting decisions of the last decade, with the 'real' motivations behind his decision pontificated over by even those who know the sport best.
"I find it absolutely extraordinary, a big surprise," Martin Brundle, ex-driver and Sky Sports' lead F1 analyst said at the time of Rosberg's retirement. "I don't know what's tormented him that much to want to call it a day right now."
Brundle's Sky colleague Ted Kravitz believed that Rosberg might be making a swift U-turn: "My first reaction is that it's a decision that's been made in haste."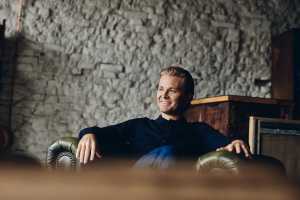 But while many scratched their heads, others saw the quiet grace in a champion bowing out while at the top of his game; abdicating the throne soon after his coronation. "Nico Rosberg's decision to announce his retirement is a major shock – but perhaps it shouldn't be… All in all, it's a classy move from a classy man," Andrew Benson, chief F1 writer at the BBC, eulogised.
Mercedes team boss Toto Wolff was similarly glowing towards his driver: "This is a brave decision by Nico and a testament to the strength of his character. The clarity of his judgement meant I accepted his decision straight away when he told me."
Five years on, the Rosberg sitting across from me in the Corinthia Hotel in London doesn't look like a man with any regrets. As Wolff testified, he is a man with the clarity of his convictions. The father of two and husband of Vivian Sibold has indeed made good on his promise to spend more time with those who matter most to him, and has applied his champion's mentality to a new goal: addressing the climate emergency.
He's swapped the pit lane for the boardroom as founder of Greentech Festival – a platform celebrating green technology and connecting entrepreneurs with key decision makers around the world – as well as creating the Rosberg X Racing, a team in Extreme-E: the off-road racing series that advocates to raise awareness for climate change.
The Rosberg I meet is a man without regret, other than some small sympathy for the fans who wanted to see him battle Hamilton for future championships. But there's a renewed sense of purpose now, a new mountain to scale, and a fresh challenge for his analytical mind to unpick.
He hasn't turned his back on Formula One, either. As analyst for Sky Sports he pays more than a passing interest in the sport that brought him fame, especially his old sparring partner Hamilton and the ongoing championship duel with Red Bull's baby-faced assassin Max Verstappen.
As the only man to have beaten Hamilton in the World Championship since 2014, I have enlisted Rosberg's help in unlocking the secrets to beating statistically the greatest driver of all-time. At the time of publication, Verstappen has a mere six-point lead over Hamilton, with the pair already having crashed twice this season. What will it take to beat an older and wiser champion? As we'll soon learn, absolutely everything.
There is just one small elephant in the room we need to address first. Owing to contractual agreements with Sky (thanks, guys…) Rosberg is not allowed to talk to directly about the current Formula One season. Now, you would be forgiven for thinking this might be a somewhat immovable object in the name of our exercise, but no matter. We're taking a trip back to 2016 to learn how Rosberg got it done, and the lessons Verstappen might glean from the German's success. Fasten your seatbelts.
The story of Rosberg and Hamilton's rivalry is so intense that at times it feels like it was ripped from the pages of a Greek play. Back in their karting days, as just a couple of young upstarts living the dream, the pair were friends. They finished first and second in the European KF1 Championship in 2000, both racing for TeamMBM.com (Mercedes-Benz McLaren), with Hamilton coming out on top.
Though they took separate routes into Formula One, you need only look at the first time the duo shared a podium at the 2008 Australian Grand Prix to see their early kinship remained as they sprayed champagne and basked in a moment they'd dreamt about as kids. Ah, the innocence of youth…
The kill-or-be-killed nature of Formula One comes for all drivers eventually and, as Hamilton joined Rosberg at Mercedes in 2013, the innocent smiles they once shared were replaced with icy glares.
Hamilton had already experienced a rocky-at-best relationship with his former-McLaren teammate Fernando Alonso, but that feels like sunshine and roses in comparison to the bad blood shared between the two young drivers gunning for world championship glory.
Things came to a head in Monaco 2014 after Rosberg controversially grabbed pole in qualifying. On his second qualifying lap in Q3, Rosberg locked his tyres and ran deep at Mirabeau corner and had to abort his run, before reversing back onto the track to return his car to the pits. The resulting yellow flags forced Hamilton to slow, ruining his final qualifying lap, and leaving the German at the front of the grid. Rosberg would go on to beat his teammate the following day, at which point Hamilton famously declared: "We are not friends. We are colleagues." Ouch.
Rosberg's goal was simple: find every last shred of advantage to maximise his own performance and wear Hamilton down with unerring consistency
The following season in 2015, with tension between both camps reaching fever pitch, the TV cameras captured a moment of such unbridled toxicity that it sends chills down the spine. At the US Grand Prix in Texas, Hamilton has just won the race and, with it, claimed his third drivers' championship. Hamilton, slick with sweat and still panting from the exertion of the battle, strolls into the cooldown room shortly before the podium ceremony. He grabs the P1 cap, worn by the race victor, and nonchalantly chucks the P2 cap to Rosberg who is quietly minding his own business in a nearby chair.
Whether this was intended to be a display of alpha dominance or Hamilton trying to be somewhat helpful, I'll leave that for you to decide, but no sooner has the cap landed in Rosberg's lap is it returned in the direction of the Briton's head with a little extra heat on it. Rosberg would later play down the incident as "just our typical games" but whether it was simply the straw the broke the camel's back or something more, the exchange was immediately followed by Rosberg winning the final three races of the 2015 season and the first four races of the 2016 season.
The Rosberg of 2016 was a man who would not be denied. His goal was simple: find every last shred of advantage to maximise his own performance, maintain an impeccable level of focus, and slowly wear Hamilton down with unerring consistency. As Rosberg explains: "To win a Formula One World Championship, first of all you need to look at your rival. In this case it was Lewis, he was the only real rival, and he's now proven to be the best of all time, so the level is unbelievably high. But, as is the case with any human, there's also some weaknesses. First of all, it's important to be at your absolute 110% for the whole season, because anything less you're just not going to have a chance against him. And it's also important to be consistent over the whole season, to really not have any big, bad races, and deliver at every moment. And then Lewis also has these periods where he loses a bit of motivation – he has these dips in form – and there it's important to maximise those moments, to keep him down for a bit longer. If all these ingredients come together you stand a chance, and that's what happened in 2016."
Hamilton was slow out the blocks in the 2016 season, with a string of mechanical problems gifting Rosberg early momentum in the form of four straight wins to start the campaign. In the fifth race of the year in Spain, the pair collided on the first lap and ended both their races: an event that ultimately lit the touchpaper for the rest of the season.
The Mercedes drivers would trade the race win for the subsequent ten races, with just a handful of championship points separating them after any one weekend, before a mechanical failure on Hamilton's car in Malaysia led to him retiring from the race and Rosberg gaining a precious points cushion in the drivers' standings.
The next race at the famed Suzuka Circuit in Japan would prove crucial for the outcome of the championship. If Rosberg could edge Hamilton here, Germany might just have a new Formula One World Champion.
"The pivotal moment was in Suzuka where I got pole position by two hundredths of a second. Lewis was on provisional pole, and then I came round and I beat him by the smallest of margins. Two hundredths, for me, was my leg muscles that I dropped in the summer break by stopping cycling." Wait a minute, Nico, did you say you stripped your leg muscles in search of performance?
"Yeah, one kilo is three hundredths of a second per lap, so I was looking for an extra bit of performance, anything that could give me the slightest edge. I was already super thin, so I couldn't lose weight, but I still had these leg muscles to get rid of, so I got rid of those across a two-month period, and that proved enough to get me pole position in Suzuka. I think Lewis was really put off by that pole position and then he lost his way a bit that weekend – he messed up the start on Sunday and went back to eighth place, and only finished third – while I had quite an easy win. That really gave me the championship lead, and ultimately that proved decisive."
I was already thin, so I couldn't lose weight, but I still had these leg muscles to get rid of
Sacrifice in sporting terms is usually measured in engagements missed, units of alcohol swapped for soft drinks, and hours, months and years spent dedicated to a craft that offers no certainty of repaying your efforts. But in the case of Rosberg it appears it can be measured in his atrophied leg muscles: just a shade under a kilogram.
Lewis Hamilton is generally regarded as the greatest to ever step into the cockpit of a Formula One car. Typified by his raw pace and aggressive racing style, he drives instinctively – often seeing a move or a line that a more conformist driver would not. In Rosberg, Hamilton not only had a worthy adversary but also his antagonist: a driver who would plumb the depths of his performance to find even a fraction of a second of time.
Statistically, the pair were never more than a tenth of a second apart in raw one-lap speed. In fact, Rosberg averaged 0.1s quicker than Hamilton in 2013, when the Briton joined Mercedes, while Hamilton narrowly held an edge over his teammate in subsequent years: 0.075s qualifying advantage in 2014, 0.147s in 2015, and 0.152s in 2016 respectively.
But Rosberg dug ever deeper in search of turning the tide in his favour: "My helmet was black because I got rid of the paint, which was 80g; my socks stopped at the ankle rather than going up to the knee, because that was another 5g saved on each side; on my racing gloves there was a stitching in not an ideal place because it took away a bit of feel on the clutch, so I got that removed; I worked extremely intensely with a sports psychologist, I spent two hours every two days on psychology and even learning philosophy with this teacher. It was all these little details that ultimately made the difference. But that's what you need to win. That's the sacrifice."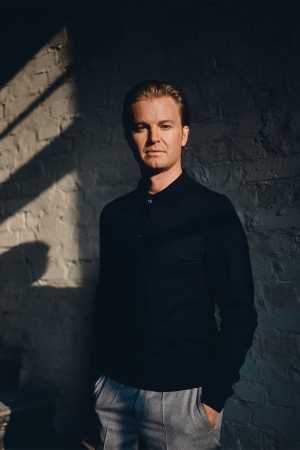 Rosberg reels off the list to me like items in a shopping basket, but ultimately Hamilton would adopt his foe's forensic approach in later years, often leaning on his more qualified colleagues at Mercedes to extract every last drop of performance from himself and the car – when he thanks the team after a job well done, it isn't an empty message, it's a genuine display of gratitude towards the people that have influenced that weekend's result. The fickle nature of Formula One is such that these tiny discrepancies are often the difference between success and failure.
But, for all Rosberg's micro-adjustments, there is little that can be done about the tension within the Mercedes garage. The toxic atmosphere brewing over the last three years had permeated the team dynamic at play within the pitlane, with rival mechanics and engineers sharing their drivers' animosity towards the other side. Things were getting ugly, and team principal Toto Wolff made the call to nip it in the bud as best he could.
In perhaps the most ingenious team move in recent Formula One history, Wolff swapped each and every one of Hamilton and Rosberg's engineers and mechanics to the other driver before the start of the 2016 season in an effort to diffuse tension. As Rosberg explains: "There was such a rift opening up within the two garages that even the mechanics were against each other, the engineers had this tension on both sides. Without warning, without asking us, Toto swapped my whole family of mechanics to Lewis's car, and all of Lewis's went to my car for the rest of the season. Just before the first race. It was crazy. My mechanics, who I trust with my life, who are my friends, who I go out with, and Toto just took them and put them on Lewis's car – and I got the enemies working on my car!"
Ultimately, the decision paid off. While nothing could be done about the relationship between Rosberg and Hamilton, the unity of the Mercedes garage is something that has allowed the constructor to dominate proceedings long after the German bid farewell to Formula One. With Hamilton and Mercedes now fighting against Red Bull in the 2021 season, Wolff's ability to navigate the choppy waters of Formula One are once again under the microscope. From what we have seen so far, he's more than up to the test.
Without warning, Toto swapped my whole family of mechanics to Lewis's car, and all of Lewis's went to my car for the rest of the season
Did his decision have any impact on the result in 2016? Rosberg can only speculate. "Honestly, I was fine, I adapted pretty quickly, because at the end of the day they're nice guys, but for Lewis it was much more complicated, I think. It was a little weakness of his that he didn't adapt very well to that – it used more energy than it needed to from him."
I put it to Rosberg that the move would have made for a particularly juicy episode of Netflix's smash-hit documentary Drive To Survive, and the German visibly shudders at the idea of camera crews having open access to the Mercedes garage.
"It's an added layer of distraction. That year, I wanted to avoid anything that could use up any extra energy from me. The Netflix thing would definitely have taken up extra energy, because you do notice when they're there, and it's ongoing throughout the whole year… then again, what it does for the sport is so big that everybody wants to be involved now. I suppose if it had been around I guess I'd have been involved as well."
Is there anything the Netflix cameras might have picked up on? Come on, Nico, spill the beans! "I think you'd have seen some extremely intense, frozen situations – internal meetings and things like that." Something tells me that Rosberg might have omitted a few details in his response to that question.
It won't surprise you to learn that Hamilton was pretty pissed that he couldn't wrestle back the championship from Rosberg the following season: "Of course it is a shame that he won't allow me to take it back or fight to take it back, but that is his choice and I respect his decision – go out on top while you can," he said in 2016, the 'while you can' doing some heavy lifting in that sentence.
But Rosberg's tenure in Formula One is not simply unique for his surprise retirement from the sport, he is also the only racing driver to have been teammates with both Lewis Hamilton and Michael Schumacher. Whichever side of the "greatest of all-time" conundrum you fall on, Rosberg's insight is a fascinating read – if, perhaps not that unsurprisingly, leaning towards the German. "They have similarities in their natural talent, both just phenomenally gifted drivers, and they share a gladiator mentality, that fight that they have within them – something that you might see in a Novak Djokovic as well on the tennis court," he explains.
"But then they have their differences as well. Michael from a work-ethic point of view probably spent more time at it, working on every single thing: teambuilding, the media, testing as much as he could. You know, Lewis always states that he hates testing and so he doesn't do that much of it, whereas Michael would be testing every single week if he could to try and find extra hundredths or advantages or whatever. So, in preparation I would say Michael was probably more dedicated, and Lewis drives more on instinct and relies on his natural ability."
I daren't ask the question, 'Who would win in a race?' I feel like the answer is predictable enough: Rosberg would say he'd beat them both. Racers, eh? So, instead, I ask Rosberg what he learned from the two undisputed greats of the game. We are the sum total of our experiences, so surely his 2016 World Championship victory is at least in part indebted to the lessons he took from his former teammates?
"From Michael, I learned the whole teambuilding thing. Knowing everybody's names and birthdays, and really getting the team behind you by genuinely caring for people. Michael always organised evenings, trips, drinks for the mechanics, and I really thought that was wonderful, so I took that on board. And then the sports mentality as well. Like, he was a warrior in everything he did. He really tried to get into his opponent's head and put them down mentally, and that was a big learning curve to witness that… because he was doing it to me! I think also using the media to his advantage. The media is such a powerful tool that you can use to win."
And then from Hamilton? "Lewis is very good at getting the leaders around him supporting him. He did that very well. And erm… yeah." He trails off, possibly not able to bring himself to credit Hamilton too much, the old competitive instincts coming to the surface… Either way, you've got to hand it to Nico: he still won't give Hamilton an inch!
Schumacher was probably more dedicated, Hamilton drives more on instinct
So, I ask the question in reverse: five years on from the last time Hamilton was so fiercely tested by a rival, what lessons might he glean from defeat at the hands of Rosberg?
"I don't know, you'd have to ask him if he learned anything. You usually grow in failure, so it's very likely that he'll have grown and improved from that year. But I don't know."
And with that our interview time has come to a close, and Rosberg and his people are onto their next engagement. More meetings, most I can imagine far more important than our brief sojourn into the past, and then a weekend of spectating at the London leg of the Formula E World Championships.
But before he's bustled out the door by his people, Rosberg calls back to me, clearly still pondering the last question of our conversation: "You know, if Hamilton wins the championship this year, maybe he'll say, 'It's all because of Nico, I couldn't have done it without him!"
He laughs to himself as the door closes and he disappears from view – amused, one can only assume, by the fact that he's once again gotten the last word on the matter. Another mic drop from one of Formula One's most brilliant yet enigmatic characters.
Nico Rosberg is the founder of greentechfestival.com