Last year, the hotel formerly known as Doubletree by Hilton London Westminster was rebranded under the group's Curio Collection portfolio. 
It's known rather more succinctly as The Westminster London. (Technically, The Westminster London, Curio Collection by Hilton – but that is a bit of a mouthful.)
But the name change isn't the only upgrade. A multimillion-pound renovation has brought the hotel bang up to date with slick rooms and a more cosmopolitan feel.
The vibe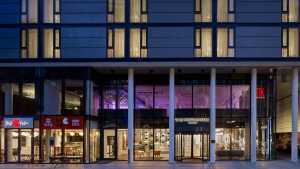 Any hotel with its own bowling abbey is alright by us. The hotel is pitched part way between business and pleasure. It has excellent private dining rooms and meeting spaces for the serious stuff – including built-in video conferencing systems and HD interactive displays. And then plenty of options for winding down too, such as the 13th floor fitness centre with views over the Thames.
Crucially, it's incredibly well located for the sites – the Houses of Parliament, Big Ben, and Westminster Abbey all just a minute's walk – making it perfect for out-of-towner entertaining.
And if you happen to have any dealings with Downing Street, it's very handy, too. (Please also accept our commiserations.)
Food & Drink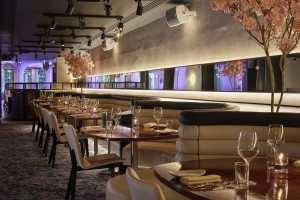 Top of the billing is the STK Steakhouse – and the aforementioned bowling alley. As with its sister STK on the Strand, the restaurant is big and the flavours are bigger.
For something a little lighter, you can head to Bao Yum, a whimsical twist on classical bao, offering breakfast, lunch, dinner and even dessert bao, along with a variety of salads, soups, sandwiches and snacks. You can take away to your room, too, if you want to enjoy your own space.
The rooms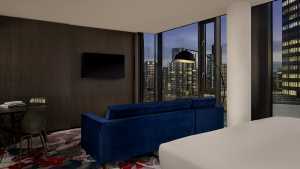 Guests can choose from 464 rooms and suites across eight categories, with all rooms featuring separate bedroom and dressing areas.
Striking floor to ceiling windows, textured furnishings and mood lighting take centre stage and amenities include 49-inch smart TVs, Nespresso machines and giant high-pressure rainfall showers the size of a New York pizza.
Inside track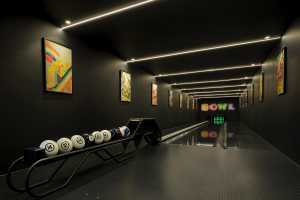 The Westminster London is located directly behind the MI5 building, and only a few minutes from MI6. There are definite subtle spy vibes going on here – from the low-lit ambient corridors to the slick black bathrooms even Bond would be impressed by.
The meeting rooms are named after famous British spies – which should hopefully help add some intrigue to your next quarterly results meeting.
We're not sure 007 has ever picked up a bowling ball, but the private alley is pretty slick, too.
For more information, see hilton.com