For our annual Independent manufacturer award, we had to draw the line somewhere – and an annual production run of 50,000 watches seemed about right to us.
It does mean there is a significant difference in output and scale between some of the brands included in our shortlist – but hey, the world isn't perfect (even if some of their watches are).
What does link all these companies is an unfaltering passion for watchmaking and an ability to challenge the status quo, both from a technical standpoint and from an aesthetic one.
These are the brands that do it right – and do it their way…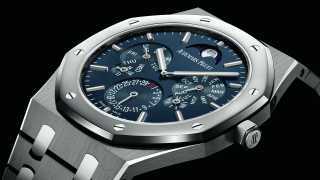 Audemars Piguet
It's hard to believe that a watch manufacturer so prodigious in both its reputation and its watchmaking prowess remains independent and still keeps its output to fewer than 50,000 watches per year.
Founded by Jules Louis Audemars and Edward Auguste Piguet in the Vallée de Joux in 1875, the company has remained family owned since its founding.
Its history is as distinguished as it is long – including the invention of the world's first minute-repeating movement for wristwatches in 1892 and the first skeleton watch in 1934.
Audemars Piguet is most famous for its iconic Royal Oak – and this year it launched one of the most impressive iterations of the model yet: the Royal Oak Perpetual Calendar Ultra-Thin.
Never one to rest on its laurels, the brand has also branched out with a totally new collection, the CODE 11.59 – a bold move from a brand that is always pushing boundaries.
For more info, audemarspiguet.com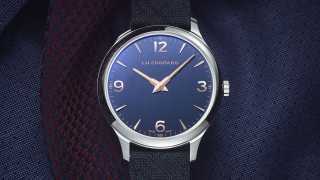 Chopard
To understand Chopard, you have to understand L.U.C. The Swiss watchmaker Louis-Ulysse Chopard established the L.U.C manufacturing company in Sonvilier, realising it was more profitable to market the finished watch than just make the mechanical movement.
In 1996, the company paid tribute to its founder with a new series of watches fitted with high-grade in-house L.U.C. calibers that fast became regarded as some of the best in the business.
This year, the L.U.C collection was given a new lease of life with a line-up of new novelties including a flying tourbillon.
But Chopard is by no means driven exclusively by haute horology alone. Its impressive range of styles, price points, and jewelled models ensure that the company stands apart from many of its rivals.
For more info, chopard.com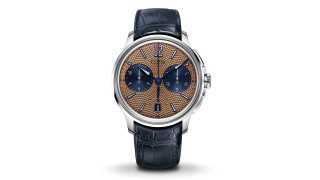 Czapek & Cie
Franciszek Czapek may have been Czech-born and Polish bred, but in the late 1800s his watch brand became one of the highest regarded in Switzerland. Indeed, he was the original partner of one Antoni Norbert de Patek, of Patek Philippe fame.
In 2011, a new brand was launched in his honour – a young upstart with a big name to live up to.
Fortunately, it's coped admirably creating highly limited edition collections of some mighty fine watches.
At this year's Baselworld 2019 it really punched above its weight with some knock-out novelties – from ultralight titanium cases to panda enamel chronographs.
For more info, czapek.com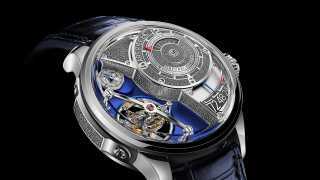 Greubel Forsey
Since Greubel Forsey launched in 2004, it laid claim to one area of watchmaking in particular: the tourbillon.
From inclined to multi-axis, it has toyed with the tourbillon in all its various wondrous guises.
This year it really went to town with the frankly flabbergasting Quadruple Tourbillon GMT.
A watchmaking tour de force, it features two double tourbillons, two time zones, and a universal time display/worldtime function via a miniature globe.
It is emblematic of a small brand with huge ambitions.
For more info, greubelforsey.com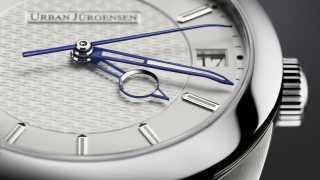 Urban Jürgensen
With a history that harks back roughly 400 years, Urban Jürgensen has an impressive heritage.
But where the brand has really set its stall is in quality – only a handful of watch manufacturers could genuinely compete with the precision of its grenage dials, for example.
What has really elevated the brand this year is its bold move into the sports watch arena.
When Ed Sheeran is wearing a Nautilus and Travis Scott is wearing a Royal Oak, you know there's room for another high-end steel sports watch.
Enter the Jürgensen One Collection – the most exciting development to the sports watch scene since Gérald Genta learned to count to eight.
For more info, urbanjurgensen.com