Value is in the eye of the beholder - after all, what's spare change for some is a small fortune for others.
In the case of our Best Value award, we're concerned with what you're getting for that money. In short, that means big watchmaking at smaller prices.
Our shortlist contains fine examples of brands making savvy use of materials and employing technical innovations to create pieces that are far more than the sum of their parts. In places, we'd be happy to even pay more than the retail price for the level of watchmaking on show.
Meet the contenders for the Best Value Watch of 2019...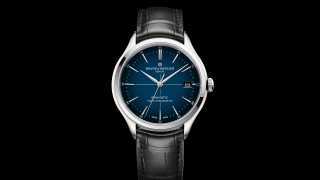 Baume et Mercier Clifton Baumatic
The loveable rogue of Richemont's brands, Baume et Mercier has the somewhat unenviable task of being the value proposition in the watch giant's lineup. However, without the same tight constraints of history and reputation to adhere to it's free to make the odd calculated risk.
That leads us nicely to the Clifton Baumatic - one of the best bang-for-your-buck timepieces currently available on the market.
There's a lot to enjoy about the dressy design - the classic case shape and well-composed dial configuration - but the Baumatic's secret is its chronometer-certified BM13 movement located under the hood, or visible through the sapphire caseback.
One of the cheapest examples of high-end watchmaking
It boasts technological advancements like a silicon escapement, a chrome core ring for anti-magnetism and the use of a new lubricant ensure a hefty five-day (120 hour) power reserve.
Better still, Baume et Mercier is so confident in its design that it believe it only needs to be serviced once every seven years - far more than any mechanical watch priced below £3k has any right to have.
Value and price point are two distinct topics in the world of horology - much like a £200 pair of shoes are likely better value than something you pick up from a high street chain - but in the Clifton Baumatic, the two combine to offer one of the cheapest examples of high-end watchmaking currently available on the market.
For more info, baume-et-mercier.com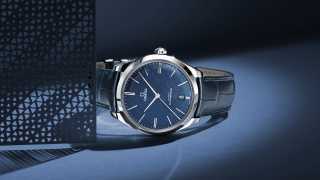 Omega De Ville Trésor
If you ever needed a reminder that Omega is more than the sum of its towering Seamaster and Speedmaster collections, the Swiss giant is here to give you a gentle nudge in the shape of the new De Ville Trésor models.
These classic timepieces feature the new hand-wound Master Co-Axial 8910 calibre - a Master Chronometer-certified by METAS (Federal Institute of Metrology – known colloquially as 'the most accurate place in Switzerland').
In essence, this means it has passed Omega and METAS's exacting reliability and accuracy tests to ensure the best movement possible.
The looks are classic steel dress watch, with the added flourish of a striking textured blue dial option. Really, though, it's difficult to get away from what's going on inside this watch, irregardless of its handsome exterior.
There isn't a watch at this price point that comes close to the Trésor's movement. Hats off to you, Omega.
For more info, omegawatches.com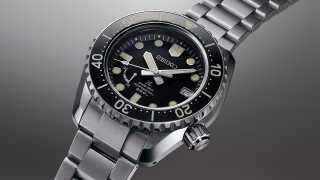 Seiko Prospex LX SNR029
If for some reason we decided to pack in all this writing stuff and head on a far-flung adventure to the middle of nowhere, we'd seriously consider strapping a Seiko to our wrist – and, as of Baselworld this year, that watch would be from the new Prospex LX Line, which for the first time sees Seiko draw on the powers of Grand Seiko's Spring Drive movement. There aren't many watch collections that boast the same levels of tool watch versatility, toughness and reliability as this.
The collection offers three different options: one model for land, sea and air. Each features a slightly different case design, dial and complications, but all share a rugged usability that makes them very attractive whether you're an explorer or frequent flyer in the concrete jungle.
The collection makes use of Spring Drive technology (combining a mechanical base, automatic winding and a precise quartz oscillator) to pump up the power reserve to 72 hours and a category-leading +/-1 second per day precision.
For more info, grand-seiko.com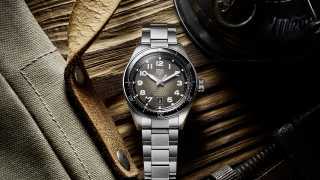 Tag Heuer Autavia Isograph
Guy Bove is not a name that many outside the watch world will recognise. Fewer still will know that he is former-product director at Chopard, briefly creative director at the new-look Breitling (he left the company last year) and as of late last year is now the product director for Tag Heuer. His first impact on the Swiss brand is the addition of the Isograph to the legendary Autavia range.
This might not seem like a particularly bold start point, but it is certainly a statement of intent – this is, after all, a fair shift away from the Autavia we know. The time-and-date layout, featuring a bi-directional bezel and stylings that are much more pilot's watch than they are the automotive inspired creations previously seen; a shift from "auto" to "avia" in the model's name.
In truth, the Autavia has always set out to blend automotive and aviation in one watch, it just so happens our association leans towards the former.
One of the best Tag Heuer collections we've seen released in recent years
That being said, this is a welcome departure. There's a number of colour options to choose from, including a really handsome gradient green with a bronze bezel, but the overall sporty chic aesthetic is enjoyable whatever your shade.
At the price point, as well, the presence of Tag Heuer's innovative Calibre 5 movement is particularly pleasing. It features an innovative carbon composite hairspring that is not only superior to standard hairsprings in terms of reliability and precision, it also aids the production process thanks to the consistency you can create from one batch of hairsprings to the next.
This is cutting-edge technology wrapped up in one of the best Tag Heuer collections we've seen released in recent years. We'll be tracking Bove's vision for Tag's products with great interest.
For more info, tagheuer.com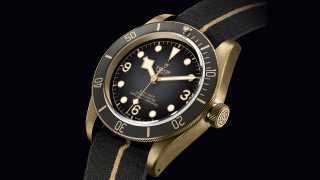 Tudor Black Bay Bronze 2.0
Tudor can do no wrong when it comes to the Black Bay. The brand's diverse flagship collection has been a conveyor belt of hits – none more so than the 2016 introduction of the Black Bay Bronze.
Fans went mad for the new case material - back then still a relatively novel addition - as it provided a wholly new element to this much-loved design. This year, however, Tudor has followed up with a different colour scheme that has quite frankly transformed the look and feel of this piece for the better in our view.
The previous model featured a warm chocolate dial that, while a harmonious accompaniment to the bronze metal, was not the most versatile.
The 2019 slate grey colourway is a different prospect entirely - bringing an austere elegance to the timepiece, as well as ensuring this piece is much more flexible when pairing with an outfit.
Ticking along inside the bronze exterior is still the excellent in-house MT5601 Chronometre-certified calibre, boasting a capable 70-hour power reserve.
With plenty of spare change left from £4,000, it's easy to see why yet another Tudor model is competing for best value watch this year.
For more info, tudorwatch.com