That's a good question." Frank Lampard leans back in his chair and exhales. "You've stumped me!"
He doesn't stay stumped for long. But first, some context. It's 2008. Chelsea play Liverpool in the Champions League semifinal. The Londoners have been awarded an extra-time penalty kick. Lampard places the ball on the spot. The pressure would be intense enough, but six days before the match, Lampard lost his mother, Pat, to pneumonia. Had he skipped the match, nobody would have blamed him; that he stepped up at this most crucial of moments was a remarkable display of mental strength.
Can this type of bravery be taught in a footballer? Or is it inherent: an attribute you either possess or you don't?
"I can only say how I dealt with those things, and I kind of went into autopilot. You say it's brave: in a football sense, maybe. Bravery's probably doing other kinds of jobs. In terms of football, I went into autopilot for penalties; I actually really enjoy not taking penalties anymore." He grins, momentarily reliving the 60 spot kicks scored for club and country – or perhaps the ten failures. "I don't miss the stress at all. I used to shut up shop and approach it like, 'don't think too much, just do it', and hopefully score and move on. You could probably try and teach that method; that would be my method. It might not work for everybody but I do think there are some players who will stand up in those moments.
"I've heard of some absolutely great players not wanting to take penalties in shootouts, and you have to accept that. At least they're brave enough to say no."
Lampard has a reputation as one of the nicest people in football, as well as one of its sharpest minds. Even as a Chelsea stalwart in the club's most disagreeable period – i.e. their most successful – few begrudged Lampard his many trophies. Now he hopes to replicate a gilded playing career in management, and few would bet against him.
I was probably the second or third best player in West Ham's youth team. The ones that were ahead of me didn't make it
Notoriously, many athletes find it difficult to adapt to post-retirement existence, but Lampard is not one of them. "I'm quite content to be retired now, because I think, 'well I had 20 years, I worked as hard as I could to try and do as much as I could.' You can retire pretty happy if you feel like that."
That's good. "It's great! Thank goodness." He sounds almost surprised at his own contentment. "You miss the buzz of the big atmosphere of a Champions League night or a goal, celebrations, etc. But I did that. I feel fortunate to have done that for a long, long time – and all of those memories, they're here and they're not going anywhere. You get older and there are other opportunities, and I enjoy the other opportunities."
Lampard knows better than most the importance of training right. He readily admits, "I was probably the second or third best player in West Ham's youth team. The ones that were ahead of me didn't make it – either because they wanted to go out too much and didn't focus enough, or they got injured."
He credits his father for his work ethic. Frank Lampard Snr made 551 appearances for West Ham United, as well as winning two England caps. "At a very young age he made me very aware that a lot of hard work was needed to be a football player. On holiday he would go for a two or three-mile jog, and I'd run with him. I naturally enjoy it anyway, but starting so young and being told all these things – if you want to be a football player you must run, you must work on your fitness. It was ingrained in me."
How do we ingrain the mentality in the young footballers of today? "First thing is the player themselves. They must have that desire. There are no excuses, really, if you are a player at a big club. The environment's there, the coaching is there, the guidance is all around you. It comes from within."
He cites England's U17 World Cup Winners as an example. "The hard work starts now for them. The hard work of moving up the steps to reach the first team starts now. I didn't believe I had made it until I was well into my twenties and playing Champions League football. A young player needs to have a mentality like that."
Revered as a model professional as his career progressed, Lampard doesn't entirely agree that modern footballers tend to be less mature than previous generations. (This trend, I should add, is not limited to football: whereas millennials often can't afford to leave the family home, Premier League players are paid a fortune and then vilified by certain tabloids for daring to spend it. Neither scenario can benefit emotional growth.)
"That's a difficult one," he says of the maturity issue. "Maybe we think that, but when we were 23 we were just as immature. Well, I do think the world's changed, though – and we have to appreciate that. At the end of my career, I did notice the conversations around the table about social media and Twitter, etc, were not exactly conversations that I was plugged into.
I played under Carlo Ancelotti, who was the best in terms of man management. Create an environment for the players where everyone feels happy
"In terms of video games and everyone with their face in the phones all the time, maybe that leads to a bit of immaturity. I have two daughters, and I have to try and fight the phones and iPads off them to make them do the real basics of life: read a book or interact with somebody. So that's changed, but that is the modern world for you."
The conversation turns to management. Many of Lampard's British contemporaries have been criticised for their perceived unwillingness to take a post in the lower leagues. Should a successful ex-player walk off the pitch and into a top job?
"I think each case is different," he says carefully, "and there are lot of different routes to management… I don't think there's an exact answer to it. You can't walk out of a playing career and become a manager anymore: that used to happen in the old days, a little bit. You do need a process of getting your badges, educating yourself and experiencing it from the other side. But if the right job comes up and it's in the Premier League, then why not? There are a lot of intelligent players, I don't think it should be a stipulation that you must go down to the bottom."
A career retrospective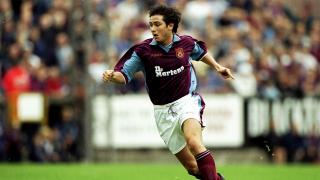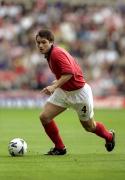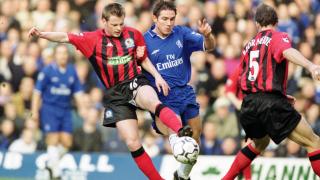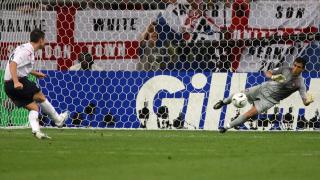 ODD ANDERSEN/AFP/Getty Images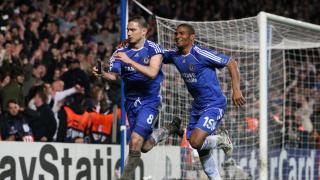 Photo by AMA/Corbis via Getty Images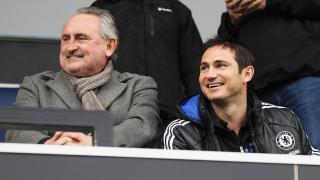 Photo by Ian Walton/Getty Images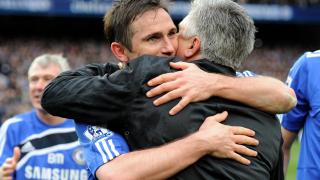 Photo by Darren Walsh/Chelsea FC via Getty Images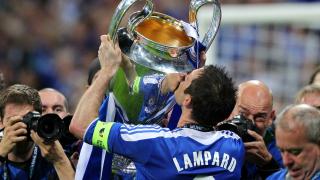 Photo by Contrast / Oliver Behrendt/ullstein bild via Getty Images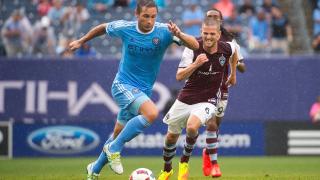 Michael Stewart/Getty Images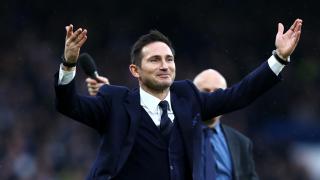 Photo by Clive Rose/Getty Images
Lampard is taking his coaching badges: does he have a preferred route into management? "No I don't… If I get an offer working alongside someone who I'm going to learn from, at a club that would be beneficial, then I would certainly look at that. And again, in the Championship or something, if the job comes up and I feel ready to take it then I would do it. I think those are the options."
Although tactics excite him – "I'm working hard to try and come up with my ideas and how I want my team to play" – Lampard wants to be a motivator first and foremost. "I think the number one is how you deal with the players. Hopefully, you get a job where there's a certain amount of talent in the dressing room.
"I played under Carlo Ancelotti, who for me was the best in terms of man management. Create an environment for the players where everyone feels happy, everyone comes into training, you respect the manager but at the same time you feel like you can speak to him and on a level with him.
"Jose Mourinho, first period at Chelsea: same. The tactics were great but also the spirit was great in the camp. He created this great feeling between everyone, a winning mentality. That's just as important. I would like to be that kind of manager; I'd like to have a great relationship with my players."
We shouldn't go any further: we shouldn't let the elite clubs go too much further.
Speaking of relationships: what of the relationship between a club and its fans? As the economy of the game continues to inflate – Premier League clubs spent £1.47bn in the 2017 summer transfer window, and the average season ticket costs around £600 – is that crucial bond under threat?
"It's a difficult one, because fans want their team to stay in the Premier League; sometimes owners make decisions to bring players in with the idea to stay in the Premier League. West Ham spent £40m in the summer – whether they spent it right or wrong is another question. But the club has to have a balance.
"[A club] can't be 'oh, we must do exactly what the fans say' – but they must be aware of what the fans say. Promoting your youth is always great because a fan loves nothing more than seeing a young player come through who they have an affection for, a link with, an affiliation. That doesn't happen enough at the moment, we all know that."
Other than the 2016 anomaly of Leicester City, the same few megaclubs dominate the league. Lampard ended his career in New York. Should football look to the NFL (which rewards the worst teams with prime draft picks) for a more balanced business model?
"I don't think so. If you go to America, you can flip that and say, 'well, there's no relegation'. In the MLS, for instance – I know American football is a slightly different concept – you cannot win your league, and still ultimately win the main prize [via the playoffs].
"The American models and the English models are just so culturally different. [Both] are ingrained, and I'm not sure that we could flip over to their one."
He accepts the English system benefits the top clubs, but believes TV money will level the playing field. "Stoke are spending £25m or £30m on a player, West Ham are, too – that was never going to happen a while ago.
"We shouldn't go any further: we shouldn't let the elite clubs go too much further. It's important we always have the Premier League where the bottom team can beat the top team."
If all goes to plan, Frank Lampard will one day be a Premier League manager: perhaps masterminding one of those underdog victories, perhaps inspiring a title charge. (A return to his beloved Chelsea is the dream.)
Can he replicate his playing success on the touchline? It certainly wouldn't be through a lack of application.
For more information on assessment and injury treatment at nanoM, visit nanomhealth.com