You've bought all the booze – but where are you going to store all the booze? 
In your newly purchased luxury drinks cabinet of course. 
Sure, it may cost more than your car, but you know where your money's gone. 
(Not the stock market; please God, not the stock market.) 
Blow a five figure sum on one of the below and toast the lockdown in style.  
Urchin Cabinet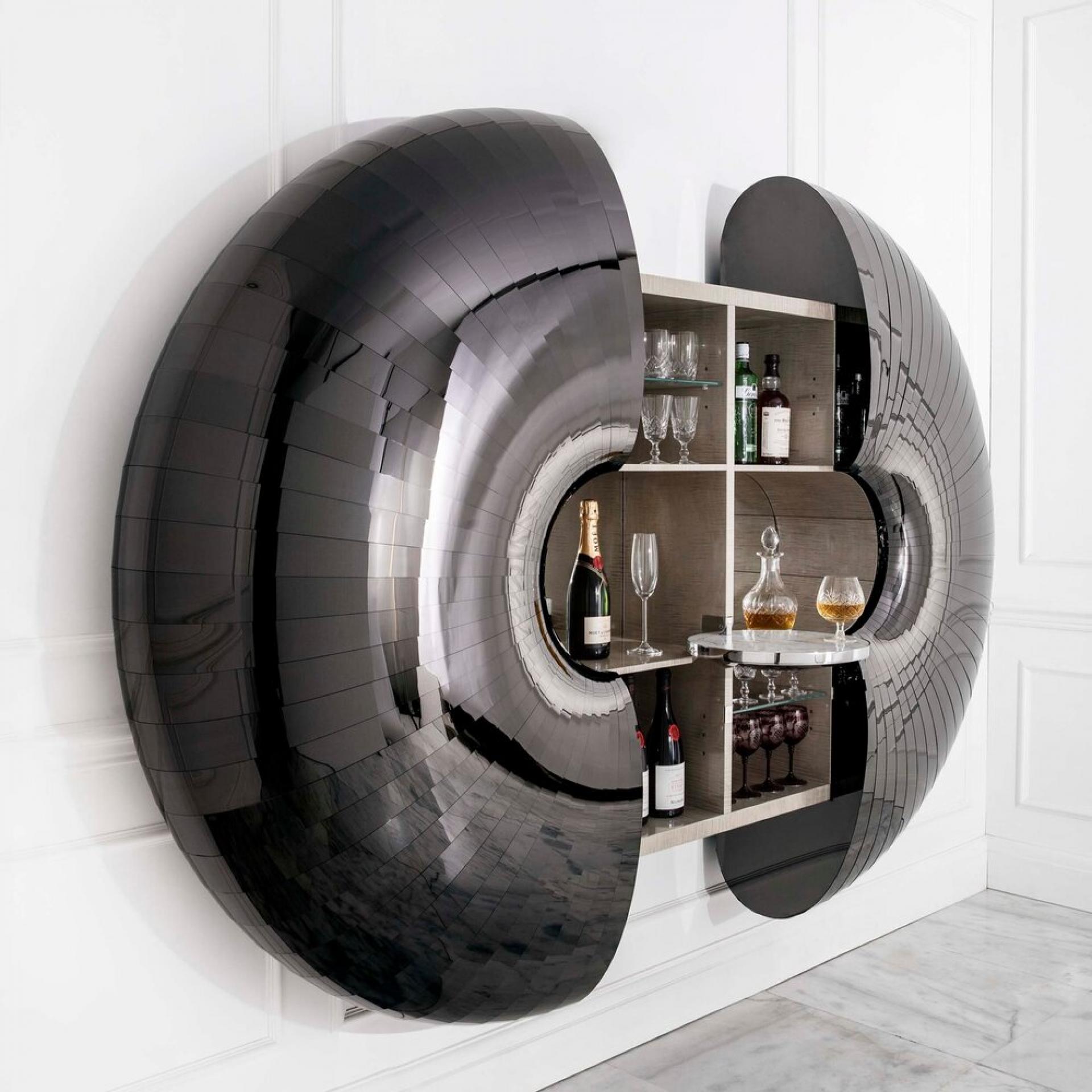 There are drinks cabinets – and then there's a Jake Phipps drinks cabinet. This unique floating Urchin cabinet – seen here in Onyx Black – has recently been shortlisted for the International Design & Architecture Awards 2020. The cabinet's precision engineered opening and closing mechanism uses no electrical motors but is operated entirely by the user alone. We'll drink to that…
£62,500; Jake Phipps
Bio Hazard Bar Cabinet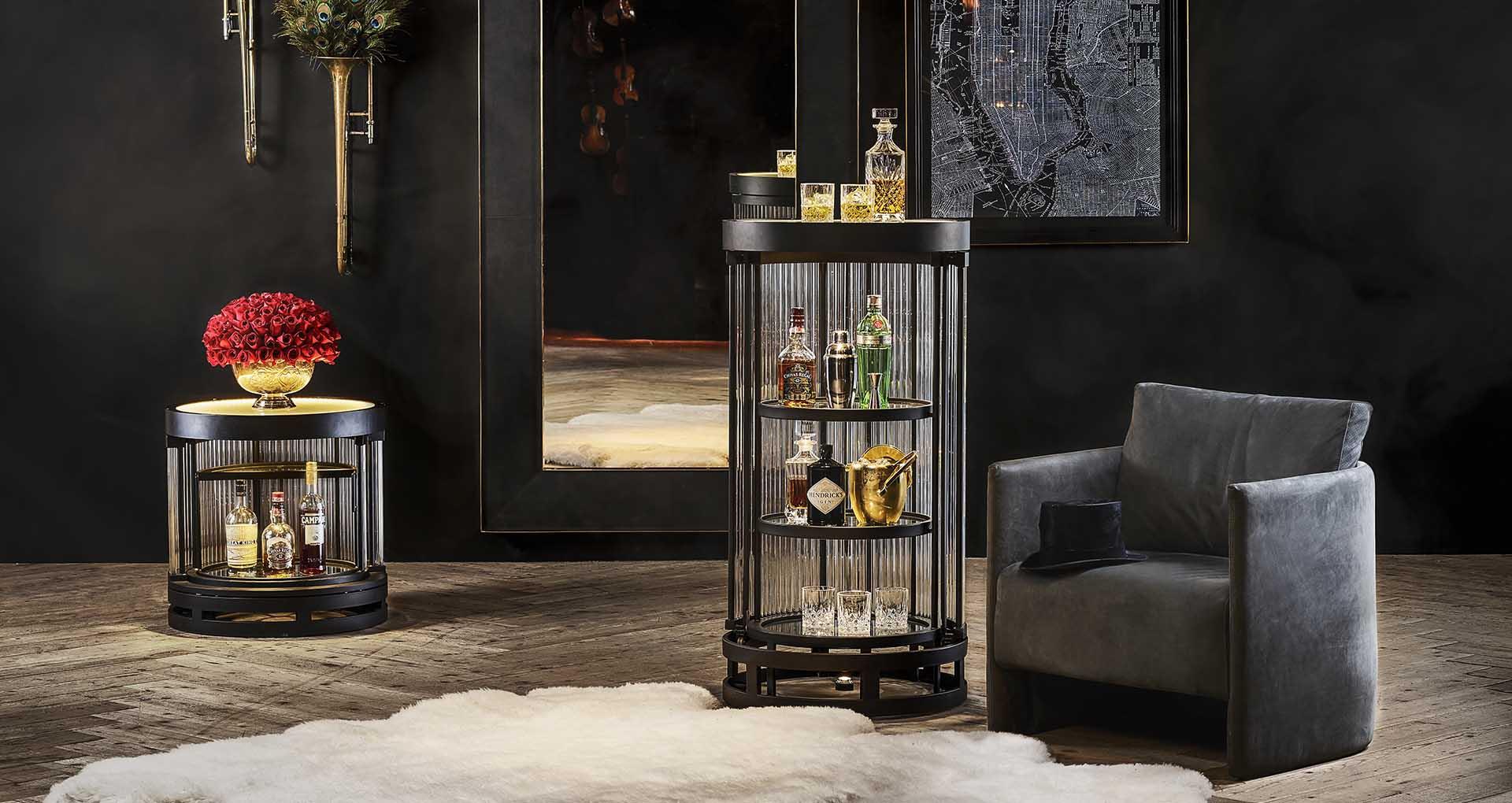 No roundup of cool home decor would be complete with a piece from Timothy Oulton. The Bio Hazard Bar cabinet has built-in LED lighting on the top, while the cabinet itself is made from handcrafted glowing glass rods – fetching a drink will be the most exciting part of the evening! (Or morning. But we don't condone that. Afternoon? Hey, you do you.) The only hazard will be your date's heart rate when you show this monster off. (Except, you can't have guests. Because lockdown.)
£POR; Timothy Oulton 
Pixel Cabinet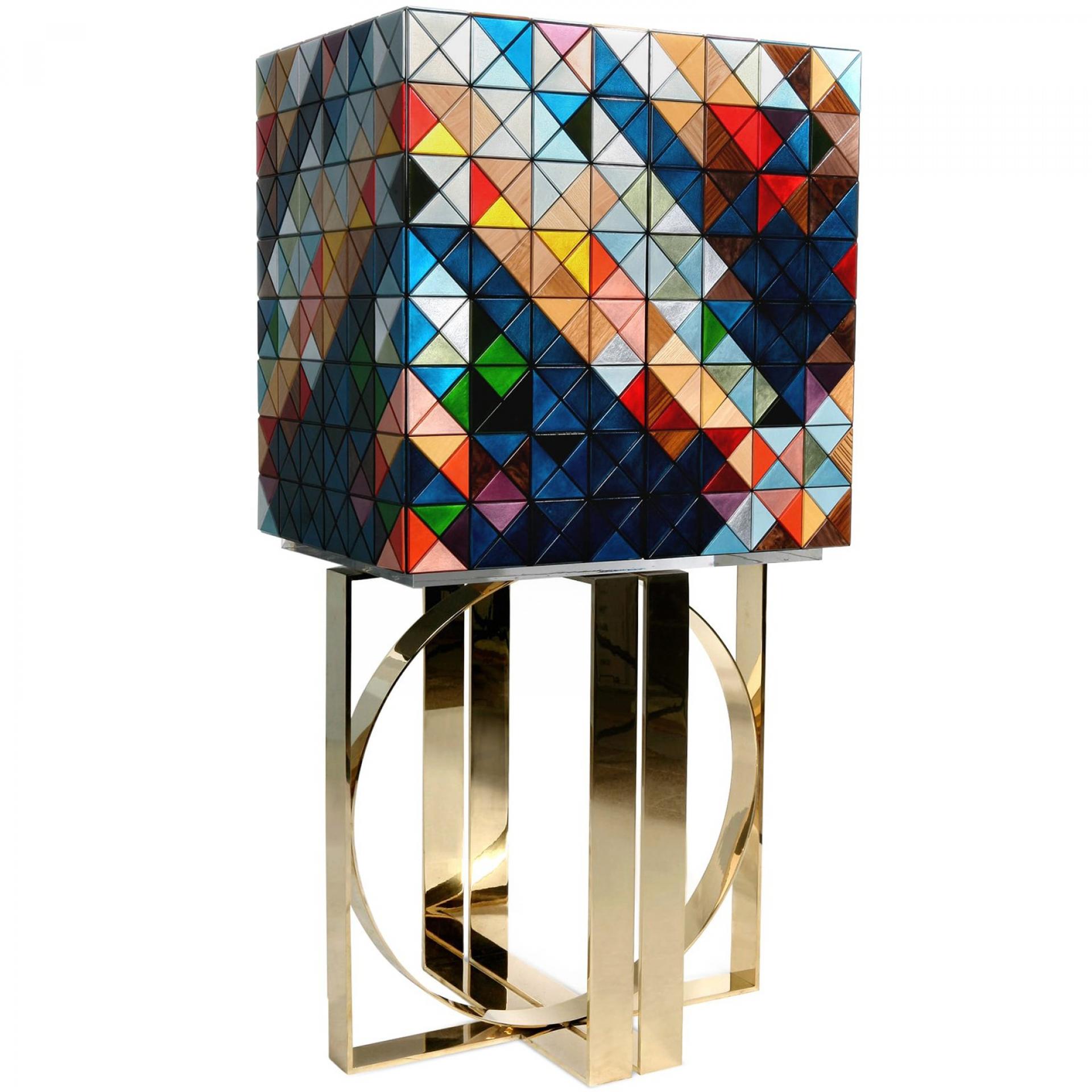 It's like a giant Rubik's cube, only you solve it by opening the door – so anybody can do it! (So not really like a Rubik's cube.) The Pixel Cabinet from Boca Do Lobo will add a touch of psychedelic chic to any home. With nine interior drawers and a blue silk interior lining, the function is as good as the form. Fun fact to impress your non-existent visitors: it's composed of 1088 triangles – count 'em! No seriously, count them: what else are you going to do during lockdown? Counting triangles will make the hours fly be; when you find yourself naming the triangles, maybe call someone. Or buy an actual Rubik's cube.
£23,480; Lux Deco
Galaxy Cabinet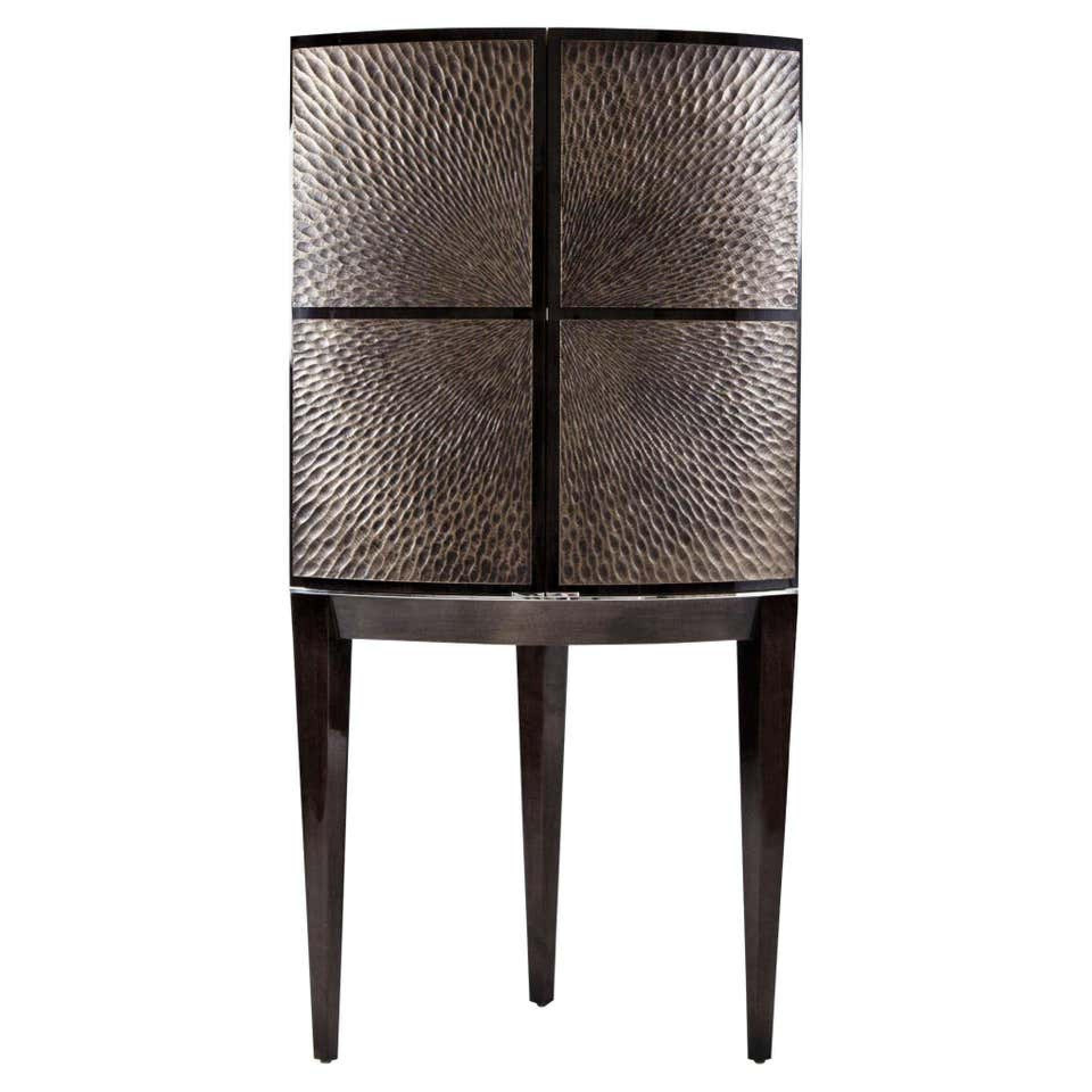 Bronze doors, sycamore interior, fully customisable – the Galaxy Drinks Cabinet from Davidson London is an object of pure British class. Does it have compartments? You bet it has compartments! Compartments for storing cocktail glasses, tumblers, a cocktail shaker and bottles. This is a grown-up drinks cabinet for a grown-up home. Also, it looks a tiny bit like a Dr Who alien, one of those old pre-CGI ones, back when a gravel pit was meant to represent the lost planet of Dobble or whatever, and we find this rather endearing.
£POR; Davidson London
The Iceberg Cabinet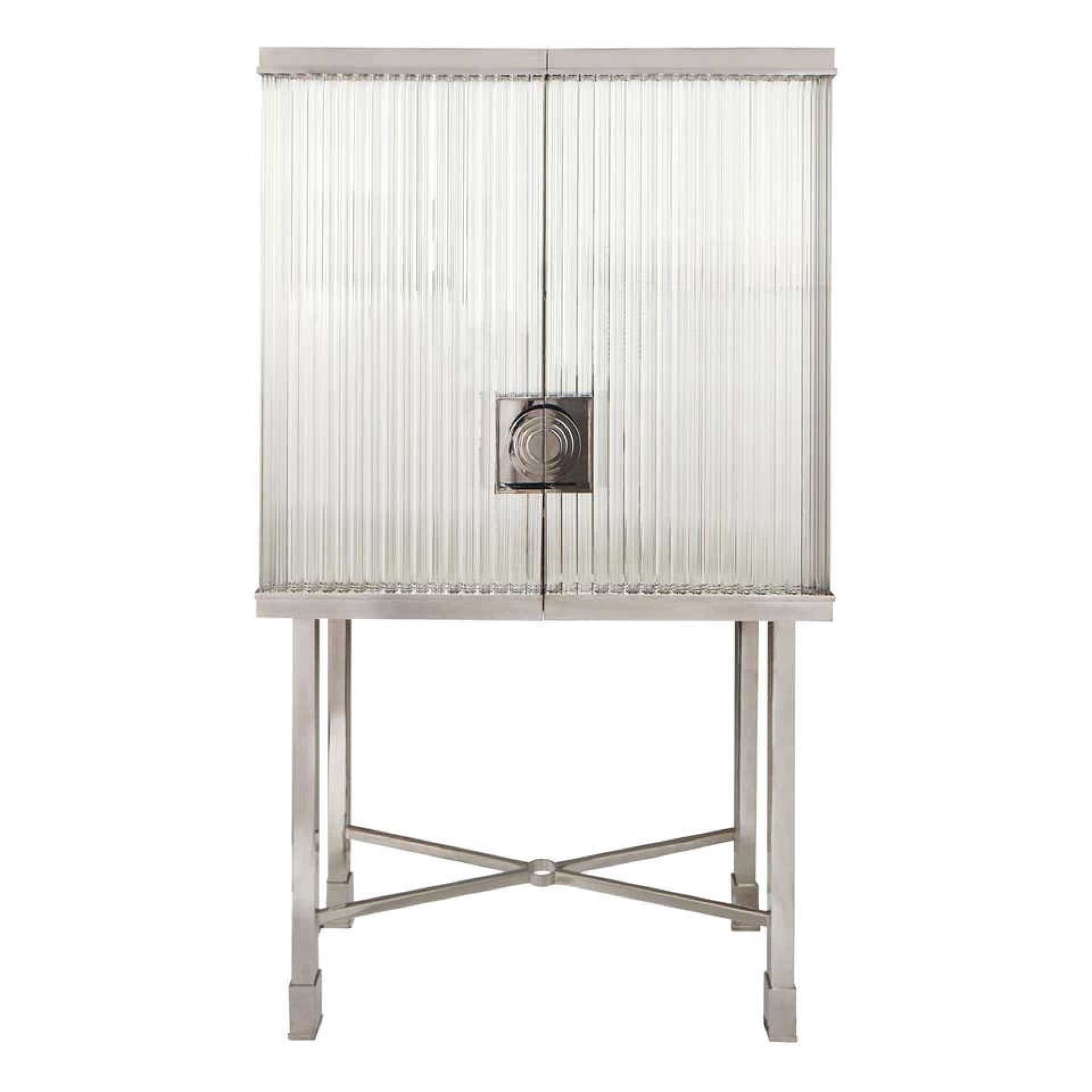 "Hey, guess what? I've bought a drinks cabinet!"
"What a coincidence! So have I!"
"Really? What's your one like?"
"My drinks cabinet is made from star-shaped crystal glass bars, except for the door frame, legs and handle, which are made of stainless steel. It has a mirrored compartment, equipped with a glass shelf, goblet rails, and three drawers. Oh, and there's LED lighting, naturally. What about your drinks cabinet?"
"...Yeah, your one's cooler."
£26,564.83per; 1stdibs