We miss bars. Do you miss bars? Of course you miss bars. Bars are great. 
We even did a whole series on the best bars in the City: why not check it out? (Rhetorical question.)  
However, if we can't go to the bars, the bars must come to us – install one of these bad boys in your front room and you'll be the envy of your street. 
Dim the lights, turn up the music, Skype your friends, and set fire to £100 – it'll be just like the real thing! 
You'll literally forget that we're in lockdown, especially if you decide that drinks are on the house... 
(*Disclaimer: lockdown amnesia will be temporary, and probably be worse when combined with a hangover. Also, you'll have to supply your own drinks.) 
Q Series Bar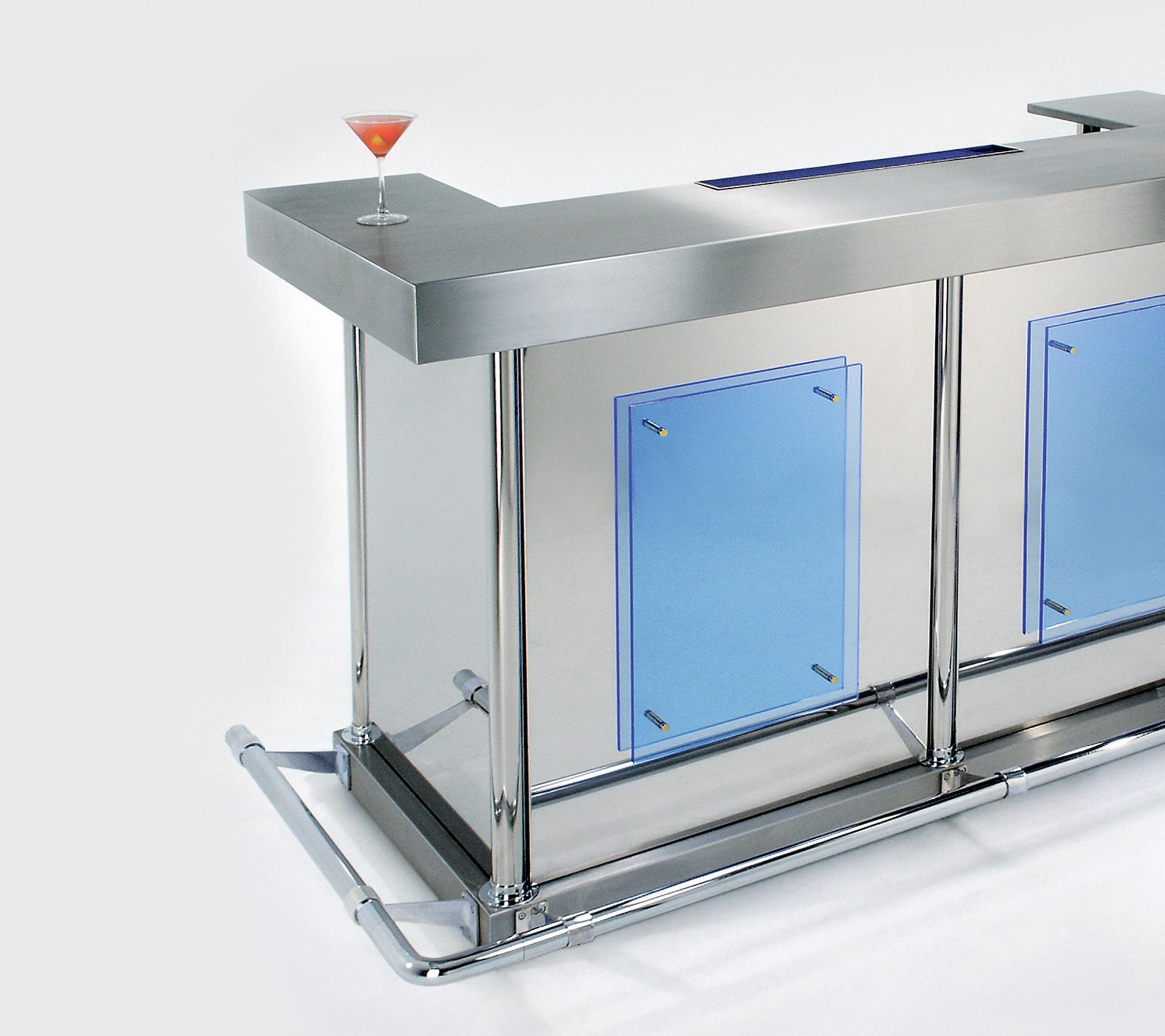 Oooh, shiny! (At least, until you spill vodka all over it after your 'look, folks! I'm shaking my martini with one hand!' party piece goes wrong in spectacular fashion. Always bang the lid of the shaker!) Made from brushed and polished stainless steel (we'll be the judge of that), the Q-Series comes in three separate models: the straight bar, the 'C' shaped bar, and the 'L' shaped bar, plus a range of additional size specifications, all of which will be carried out to the letter. There's even fitted LED lighting in the bar top! How awesome is that?
£4,995 – £7,495; Quench Home Bars
Motorbike Bar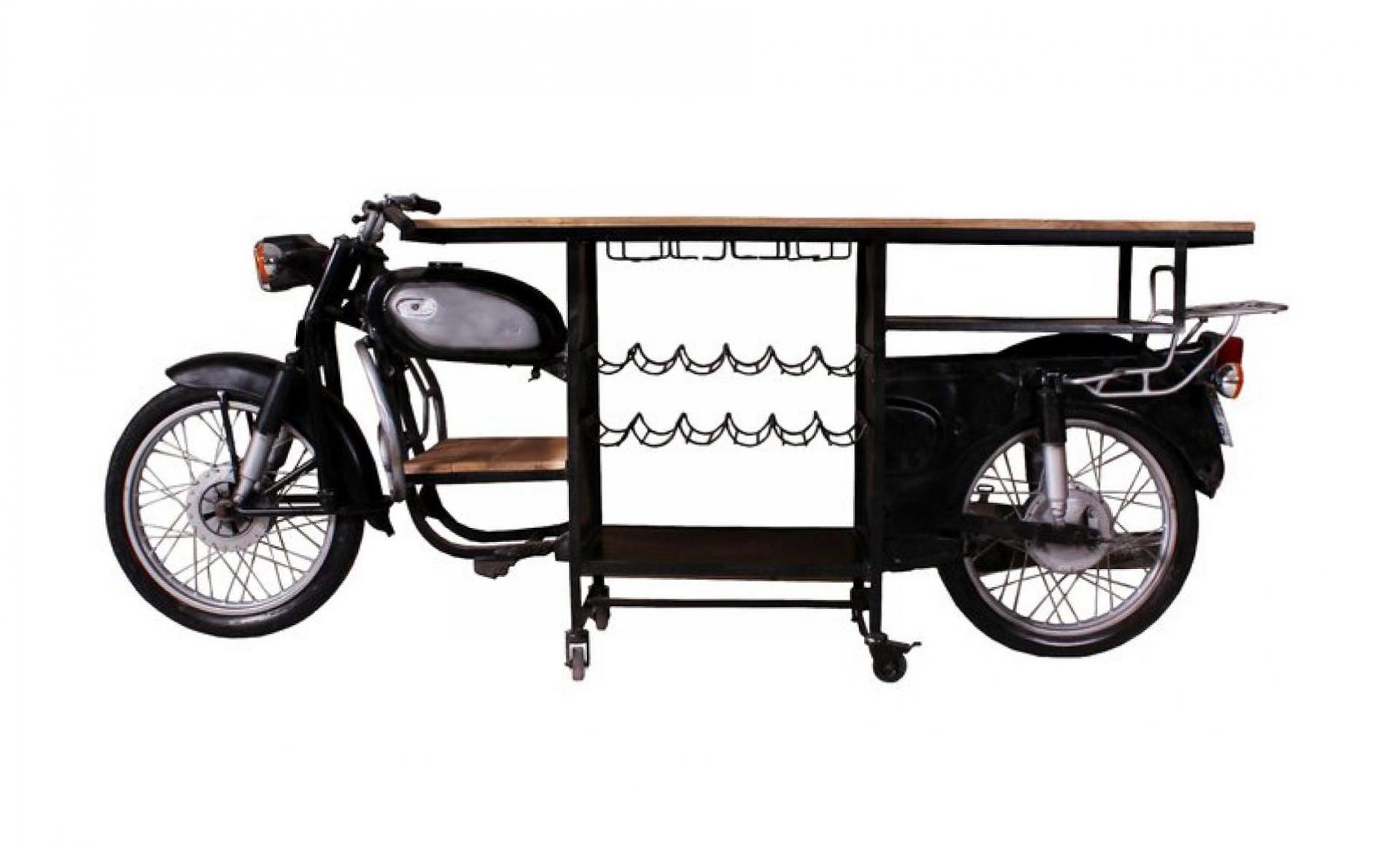 Bars are cool, right? Right. You know what else is cool? Motorbikes! Now you can't design a bar-shaped motorbike - at least, not a functional one - but you absolutely can design a motorbike-shaped bar: and that's exactly what the good people of Williston Forge have done. The Wedemeyer Bar with Wine Storage is made from the upcycled back of a Rajdoot motorcycle - snazzy, yet also sustainable: hello, ladies - and includes shelves, drawers, and a 12-bottle wine rack. Like it? Of course you like it. It's a bar made out of a motorbike. Now then - wanna buy a chair made out of a tuk tuk?
£2,199.99; Wayfair
Spitfire Bar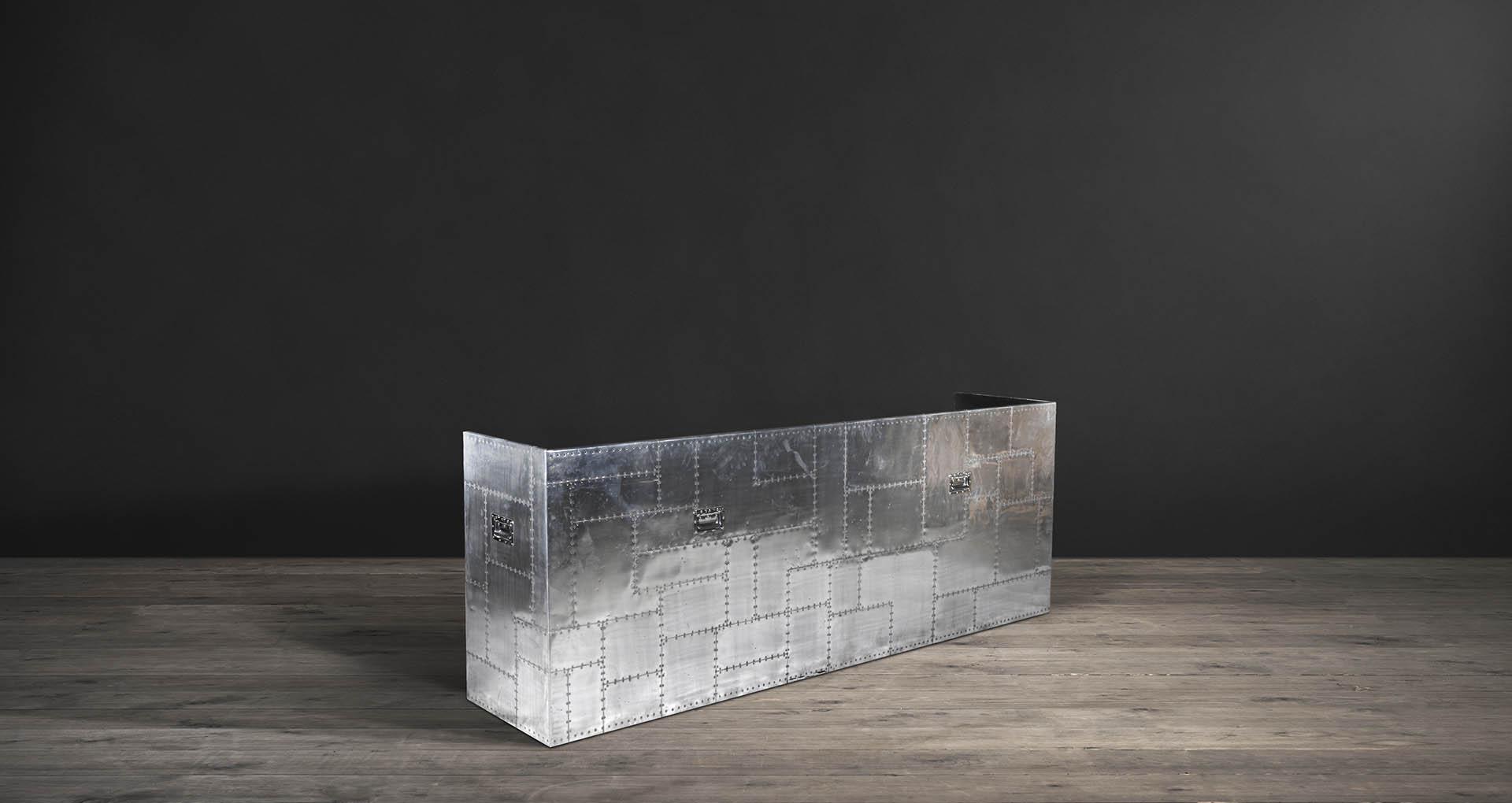 You know what's even cooler than a motorbike? A Spitfire! Timothy Oulton's Spitfire Bar is inspired by the most celebrated airplane in aviation history. Shaped aluminum panels pay homage to the Spitfire's riveted exterior, while the distressed finish is very 21st century: both your dad and your art college friends will love it. On the business side, you'll find both shelves and a black canvas lining; choose between the three or five metre lengths. When you're not entertaining, you can always sit behind it, don a hat and some sunglasses, and pretend to fight the Battle of Britain. Pow!
£POR; Timothy Oulton
Velvet Bar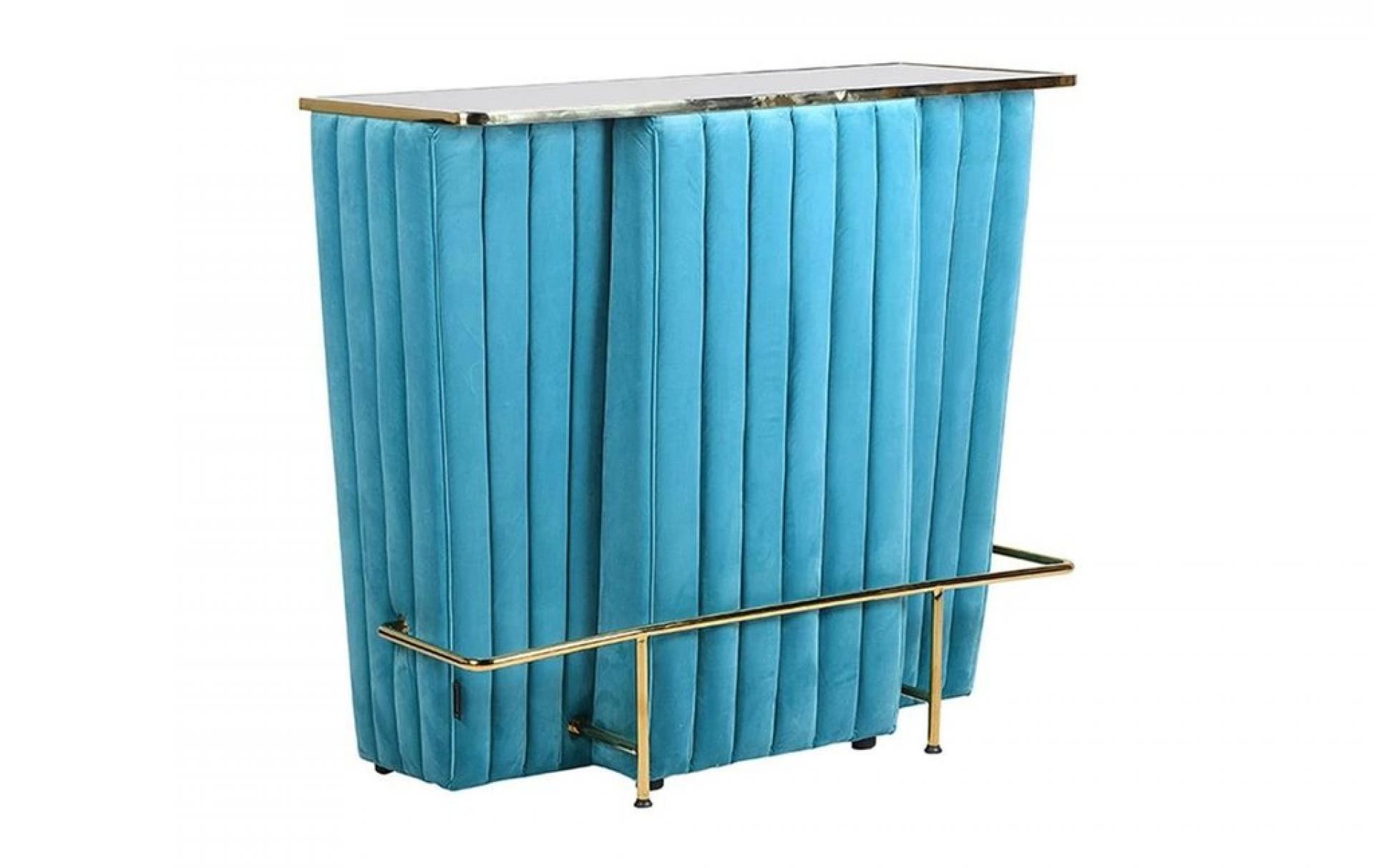 Blue Velvet is a psychological horror film directed by notoriously opaque auteur David Lynch - he of Twins Peaks and Magnolia Drive fame - and involves a severed ear, sado-masochism, and a schizophrenic Dennis Hopper getting high from a gas tank. Pay indirect homage to this American classic with the Velvet Bar from renowned furniture specialists Arighi Bianchi. The bar is upholstered with, guess what, velvet (blue), and even comes with a gold footrest. No severed ears, however. Probably for the best.
£1,669; Arighi Bianchi