Not so long ago, a smart coffee machine was one that could brew you a semi-drinkable Americano without blowing up your kitchen.
Today, a smart coffee machine is a semi-sentient being, barely three years removed from being able to debate the finer points of modernist poetry, hot-wire a car, and, oh yes, whip up the finest hazelnut cappuccino you've ever tasted, all while planning the imminent overthrow of humanity along with your central heating system and the toaster.
("Alexa! Put down that carving knife!")
Anyway, as humanity still has the upper hand – like, everything is FINE at the moment, just FINE – we've selected five of the best coffee machines for your kitchen / lounge / underground bunker.
Why not buy two and make them fight?  
Sage Oracle Plus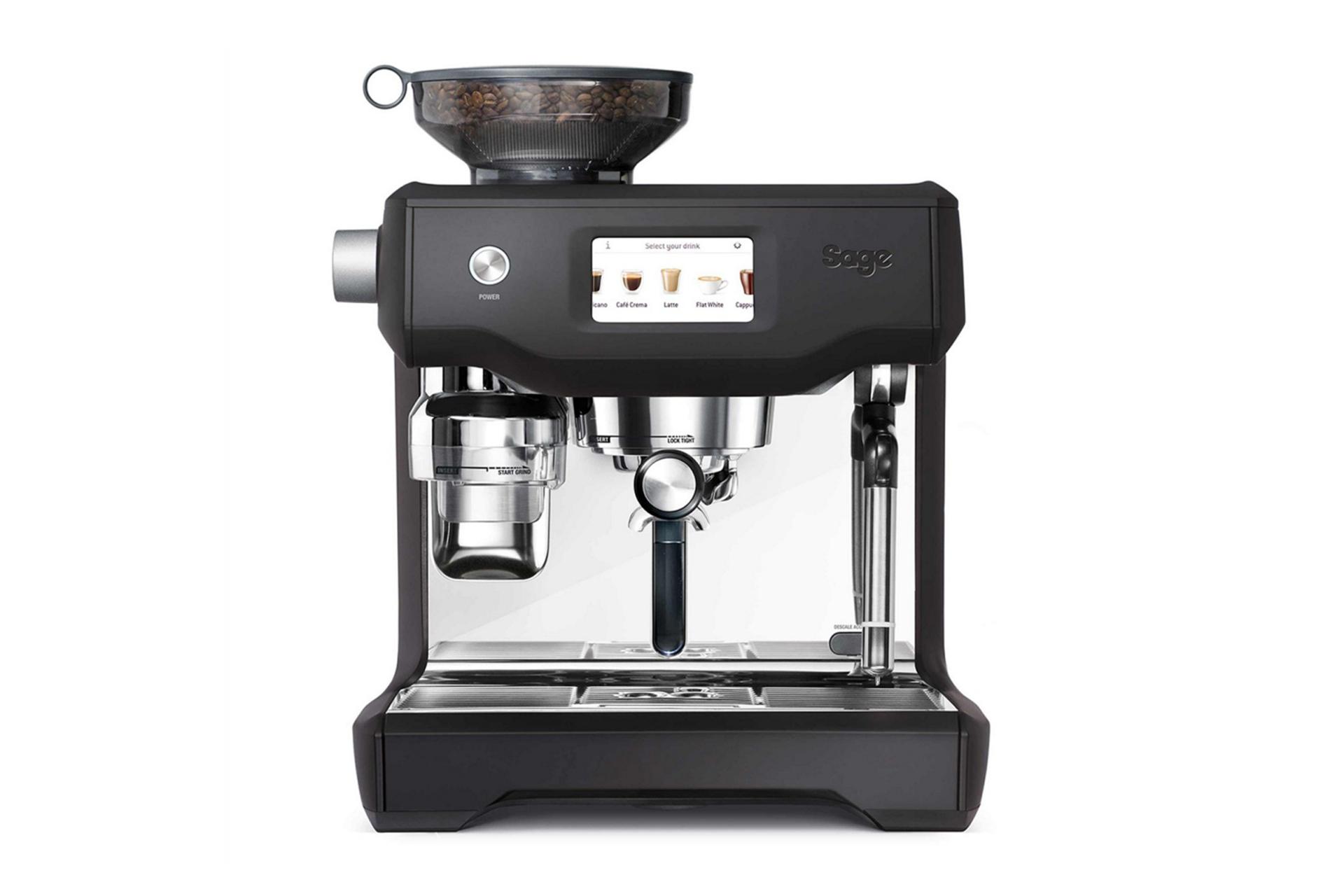 Frankly, we could have filled up this list with five Sage products: the company is at the forefront of kitchen innovation, as evidenced by its use of Heston Blumenthal as a guest designer. The Oracle Touch is operated by a touch screen (hence the name: it won't touch you), has easily adjustable specifications and offers up to eight personalised coffee settings to ensure you needn't fiddle around with it every morning to get that perfect brew. Unless you want to. Maybe you just like the sense of physical contact in an increasingly distant world.
£1999.95; Sage Appliances 
Jura S8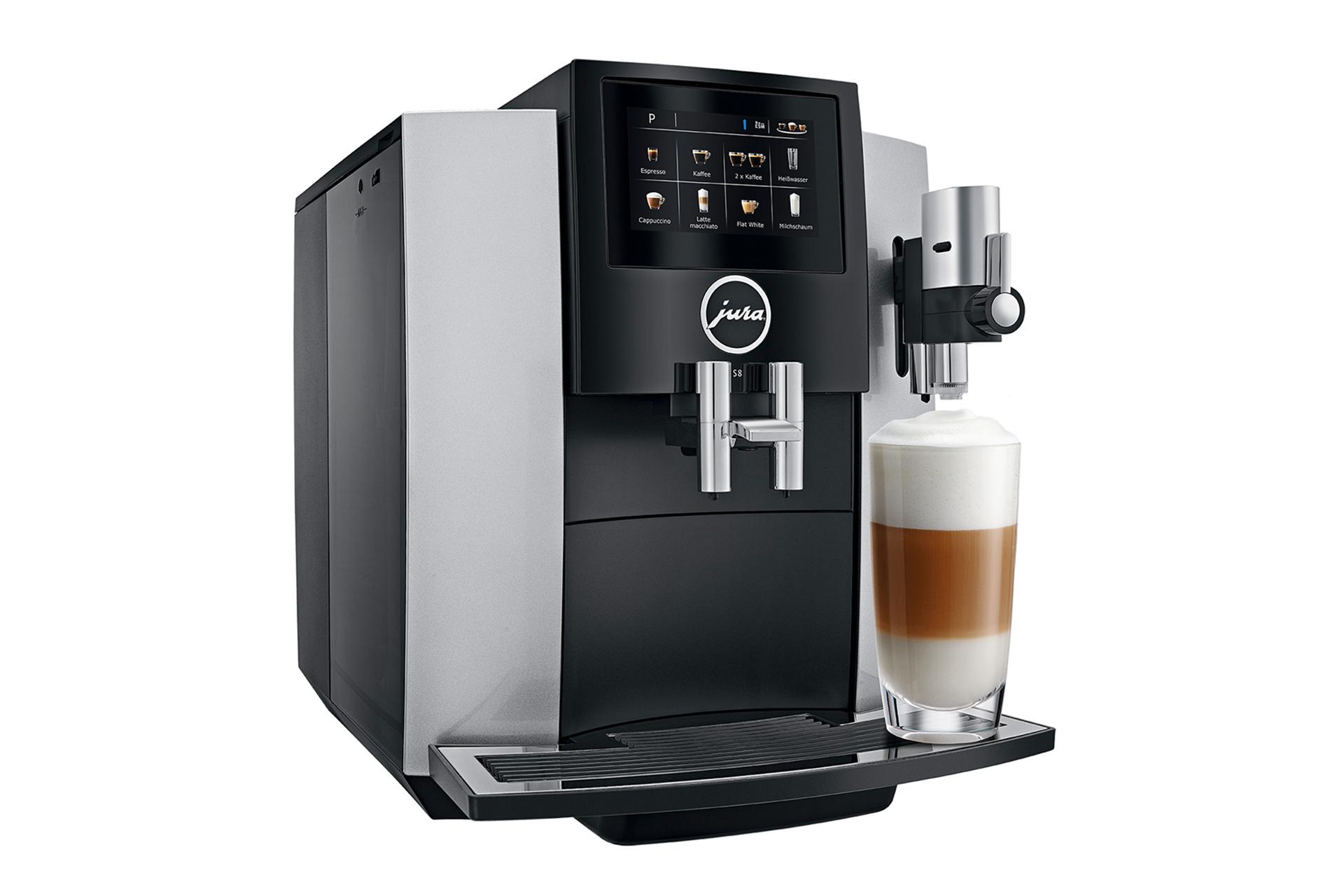 Winning one award for your coffee machine is impressive. Winning multiple awards implies either unmatched expertise or a family member on the judging panels. Let's assume the former when it comes to the Jura S8, which was recognised at both the reddot and the IF Design Award 2018. Offering 15 different specialities on its touch screen (a screen that can also be controlled via an app), this handsome bastard is operating at the top of its field and has the recognition to prove it. Think Tom Hanks, only with more grinding mechanisms and less coronavirus. Get well soon, Tom.
£1395; Jura
Nespresso Lattissima Touch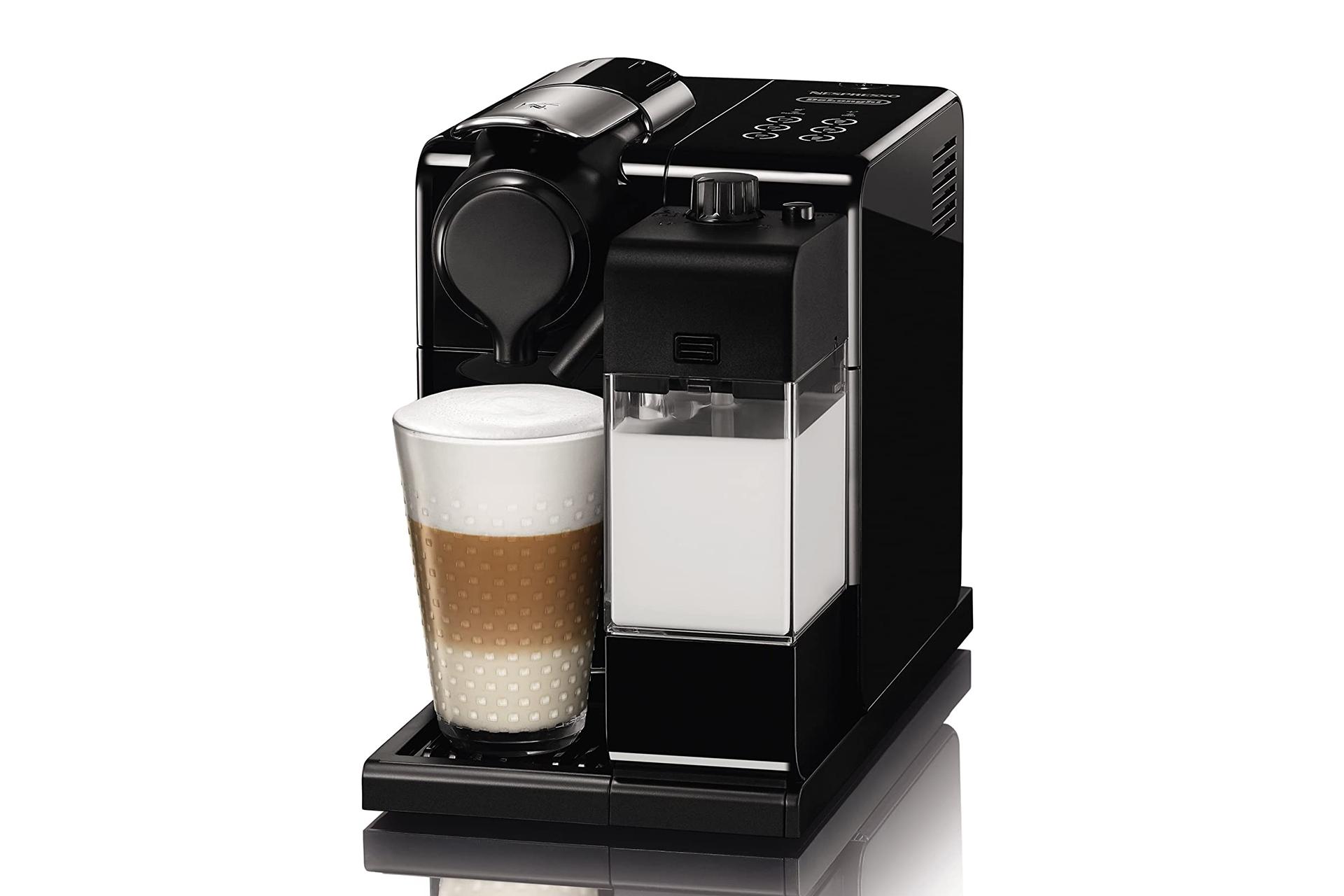 "A Nespresso," purrs George Clooney in perhaps the most stylish advertising campaign ever committed to TV. "What else?" You, George. Right here, right now, on the breakfast bar. Who cares if Amal sees? I want her to see. Aside from the fact it bagged Hollywood's starriest silver fox to be the (still gorgeous) face of the brand, Nespresso has long been regarded as the go-to for capsule coffee: pop it in, press a button, and voila! An espresso! Or a cappuccino, provided you've filled the milk container. Toast yourself in the mirror with your best Clooney smile. Then wonder why you haven't won an acting Oscar yet, and that prick Hanks has two of them. 
£279; Nespresso
Melitta Barista TS Smart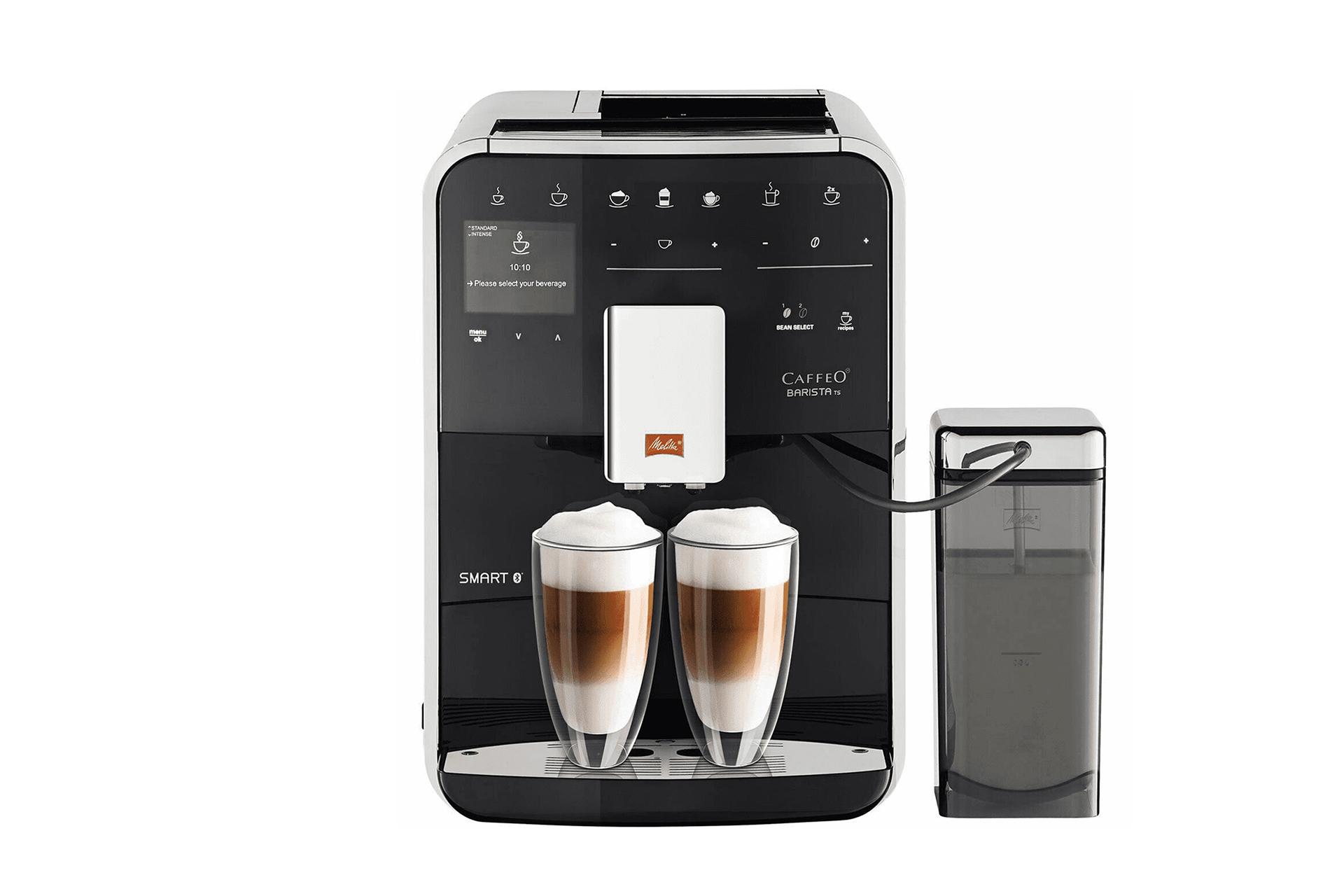 'Bean to cup' machines are coffee machines for people who can't be arsed to grind their own beans. We're big fans, and the machine we fanboy over the most is the Barista TS Smart from Melitta. Not only does it have an automatic bean chamber, meaning you literally need only to press a button, there is also the Melitta Connect app that allows you to control the machine from your smartphone: so you can order your morning brew while taking your morning dump! It's good to multitask.
£949.99; Melitta
Barisieur Tea & Coffee Alarm Clock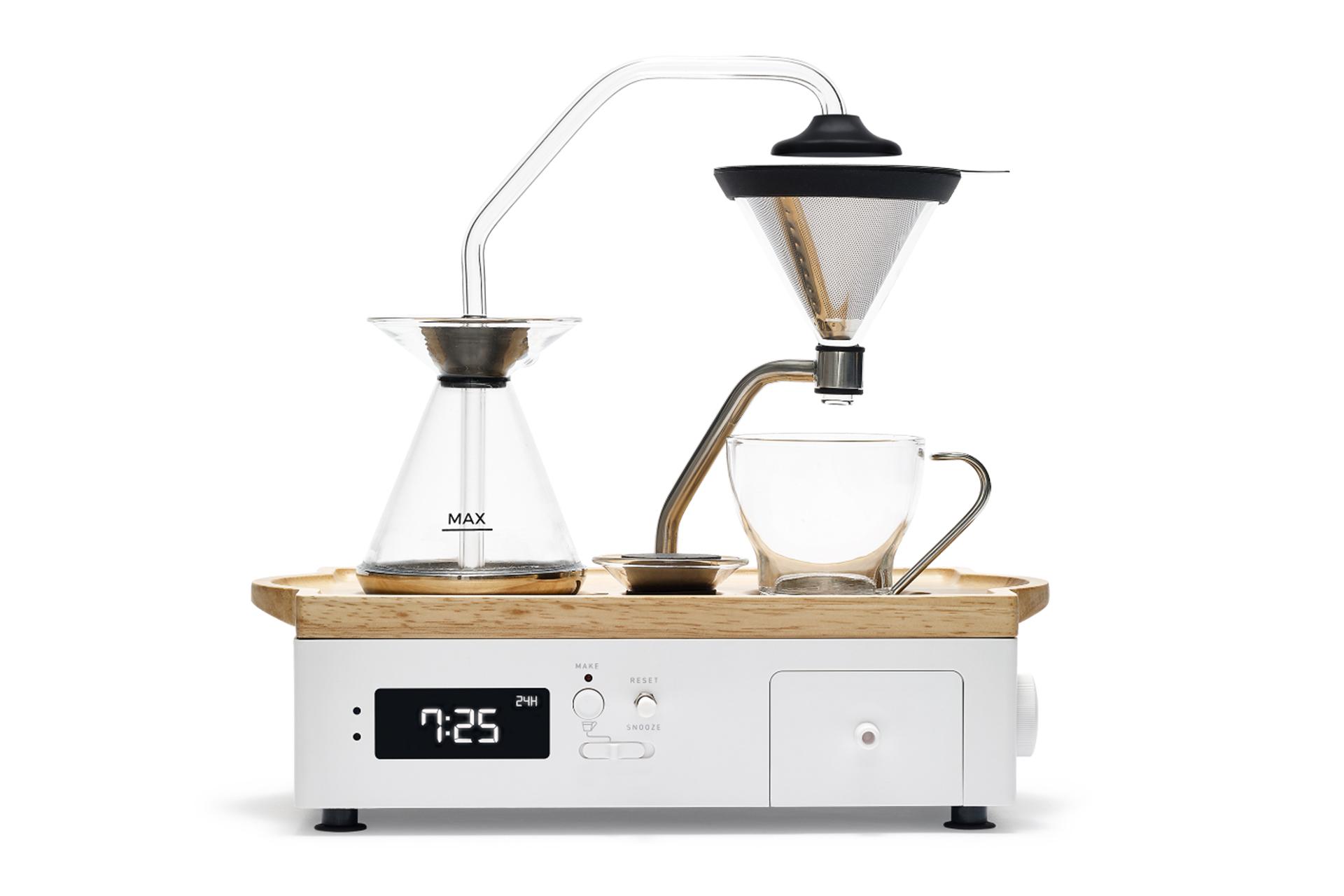 Coffee wakes you up in the morning. So do alarm clocks. So why not make a coffee machine that's also an alarm clock? Or an alarm clock made out of coffee? No, let's go with the first one. An alarm clock made out of coffee is a silly idea. Anyway, the Barisieur Tea & Coffee Alarm Clock will wake you up in the morning – first literally, then spiritually – and allow you to enjoy a nice cup of coffee without getting out of bed. What's that? You want a latte? There's also a built-in fridge to store milk. Or the severed fingers of your neighbours. But primarily milk. 
£345; Joy Resolve
Baratza Forté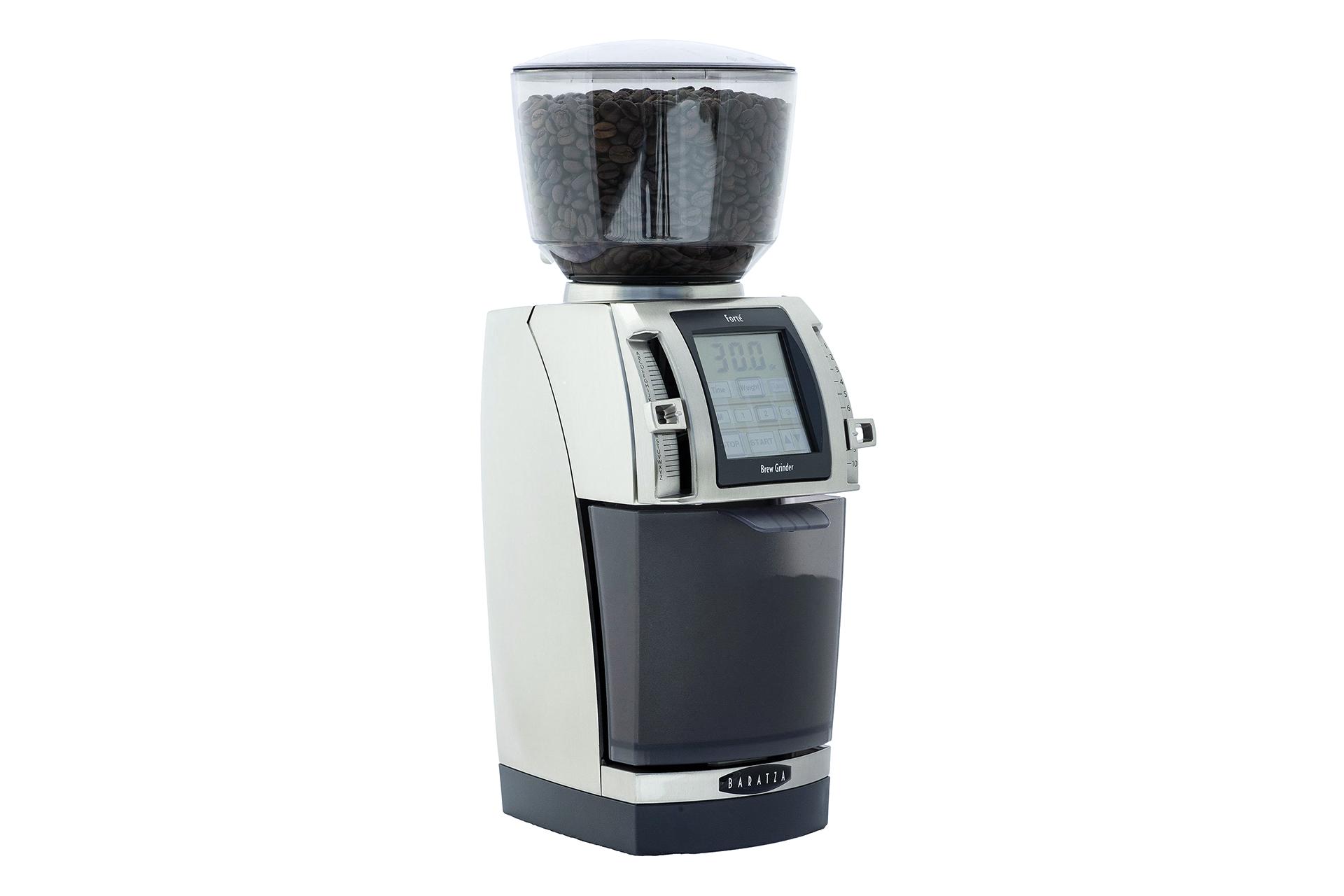 Of course, some mavericks like keeping it old-school: and that means grinding the beans yourself, not allowing R2D2 to do it for you. OK, hotshot; first up, you're gonna need a burr grinder, not a blade grinder - it's the difference between going it alone, Clint Eastwood style, or reenacting the charge of the Light Brigade in your kitchen. And the burr grinder you want is the Baratza Forté; it ain't cheap but it will grind your beans down finer than the molars of an early 1990s philosophy student dancing around to Ebeneezer Goode at the Hacienda post-5am. Refined, sublime, and it'll make you feel fine.
£799; Coffee Hit