These are strange times, but you're coping well. 
You've invested in the home workout equipment; you've stocked up on wine; every morning you wake up and smell the coffee. 
But still – sometimes you need a bit of downtime. 
What's that? You want a games room? Great shout! 
And here are the games you need for it...  
Table Tennis Table: The Straker by Waldersmith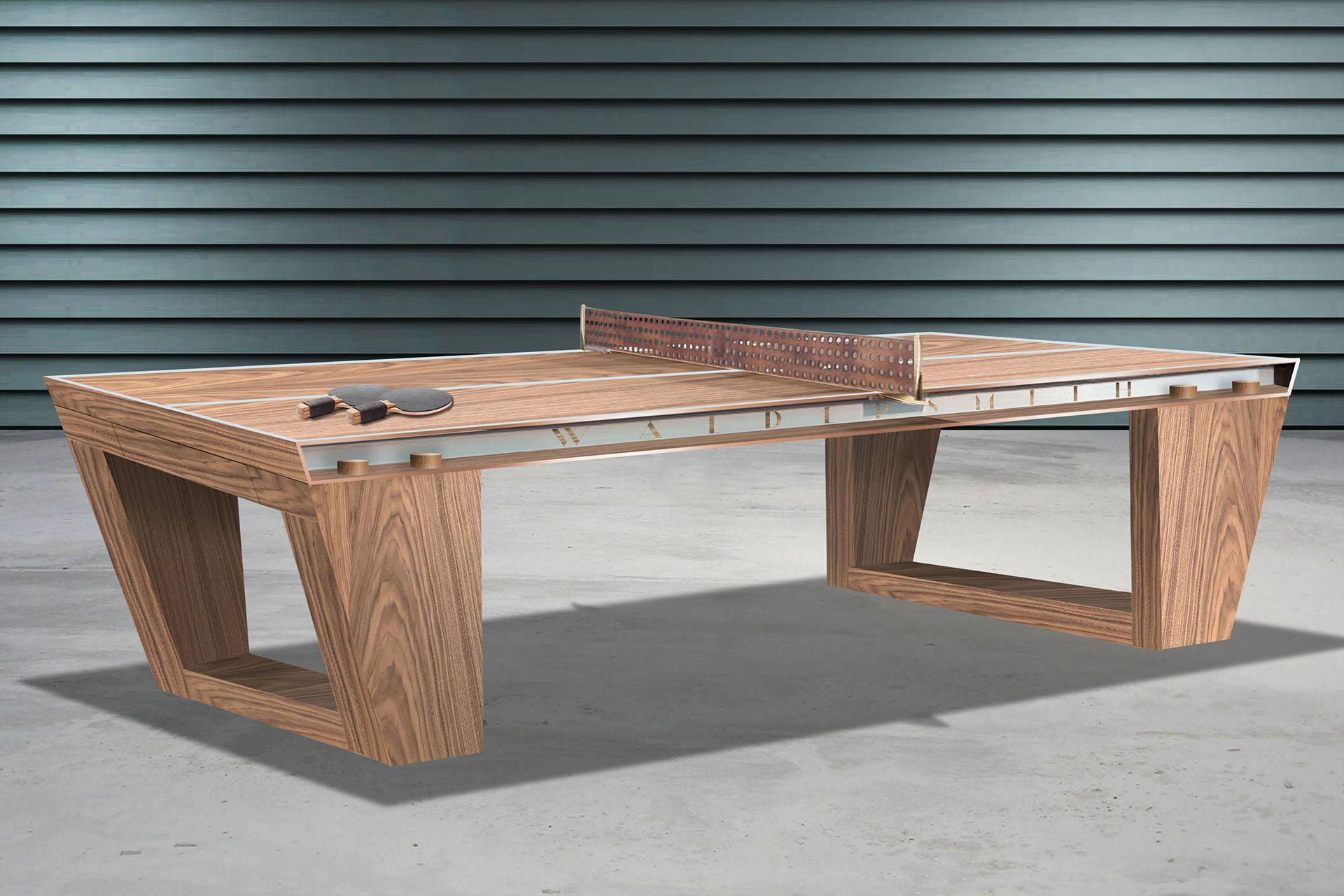 The Straker sounds like a Marvel villain and looks like a dream. Actually, it's neither of those things: it's a table tennis table. A really, really nice one. Handmade to specification, with a near-infinite range of colours and finishes available, the Straker is the table tennis equivalent of playing on Centre Court, except without the stringent dress code, and the one wise arse who tries to do a banter by yelling "C'mon, Tim!". (Unless your mum is watching, and your name happens to be Tim.) There is no better surface on which to ping your pong.
£21,000-£29,500; Games Room Company
The Poker Table: Unootto Marble Edition by Impatia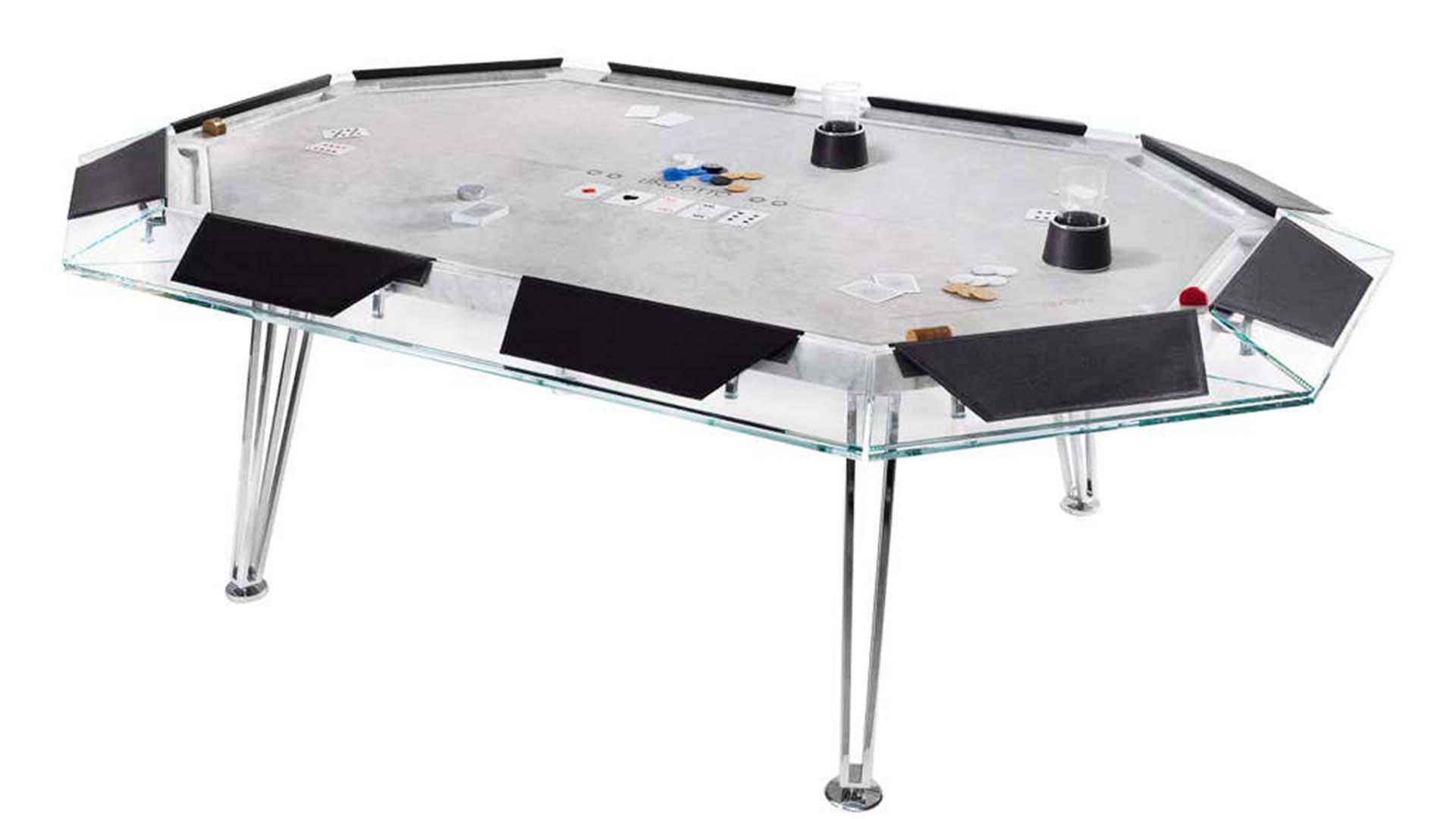 "Dude! Is that a poker table?" Indeed it is – but not just any poker table. Check out its glass edge supported by an inner Italian marble top, finished off with an Alcantara playing surface. The legs are chrome-finished metal, and it comes with removable leather armrests that accommodate up to ten players, although right now it's just me and my dog. Society may soon regress to medieval times, but when you play on this baby, it's always the Year 3000! "Man, it looks awesome! Can I play a hand?" No. You'll smear it. Let's move on.
£19,207; 1stdibs
The Football Table: The Pure by Toulet and Alain Gilles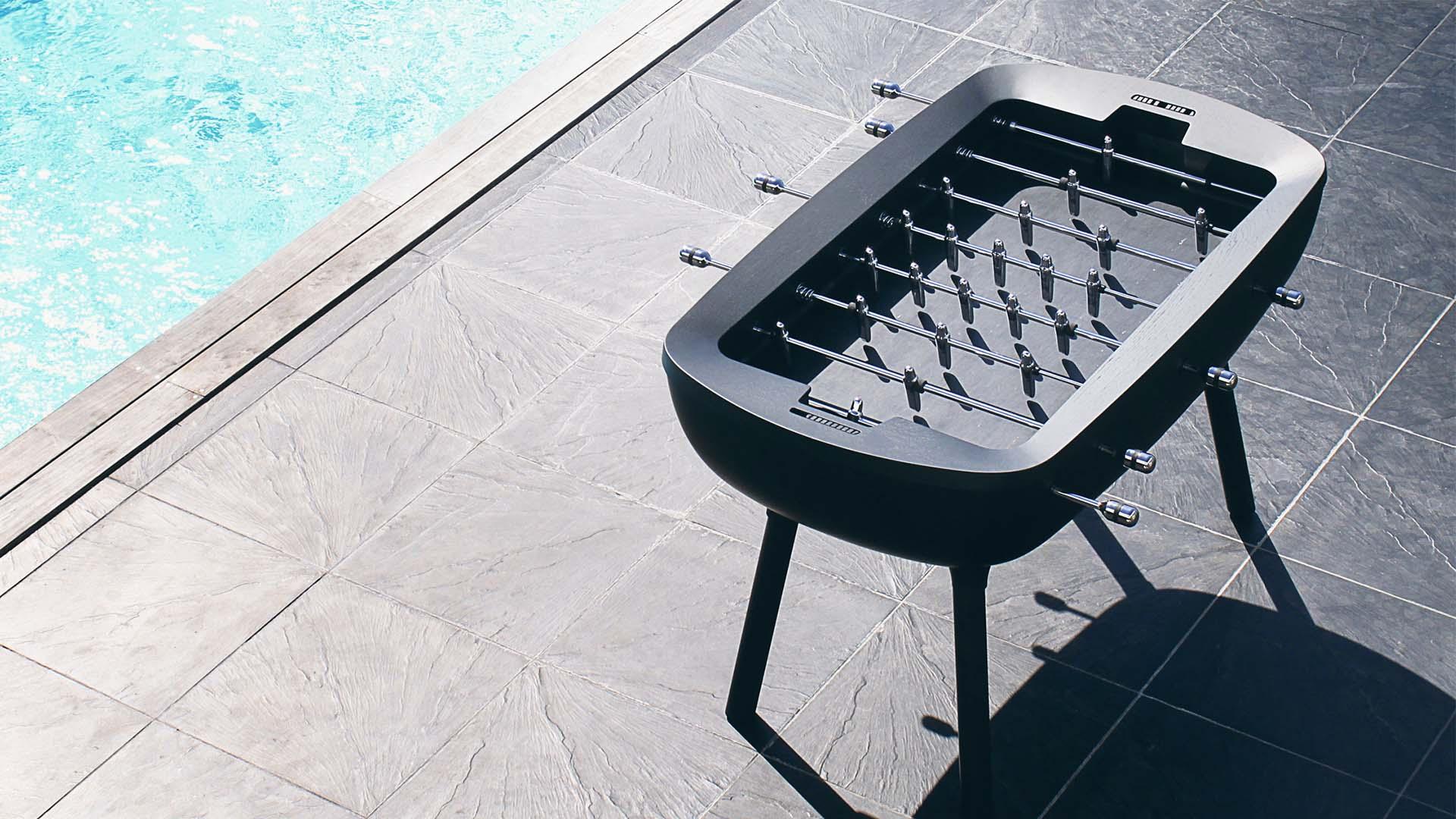 Look, we could sell you The Pure Foosball Table by pointing out its design is inspired by the great stadiums of the world, and the product itself is handmade in France with no expense spared on the details. But all you need to know is the €40,000 a night Princess Grace penthouse at the Hotel Monte Carlo has one of these on the balcony. Endorsements don't come any more exclusive than that.
POR; babyfoot-toulet
The Dartboard: The Form + Beyond X Purling London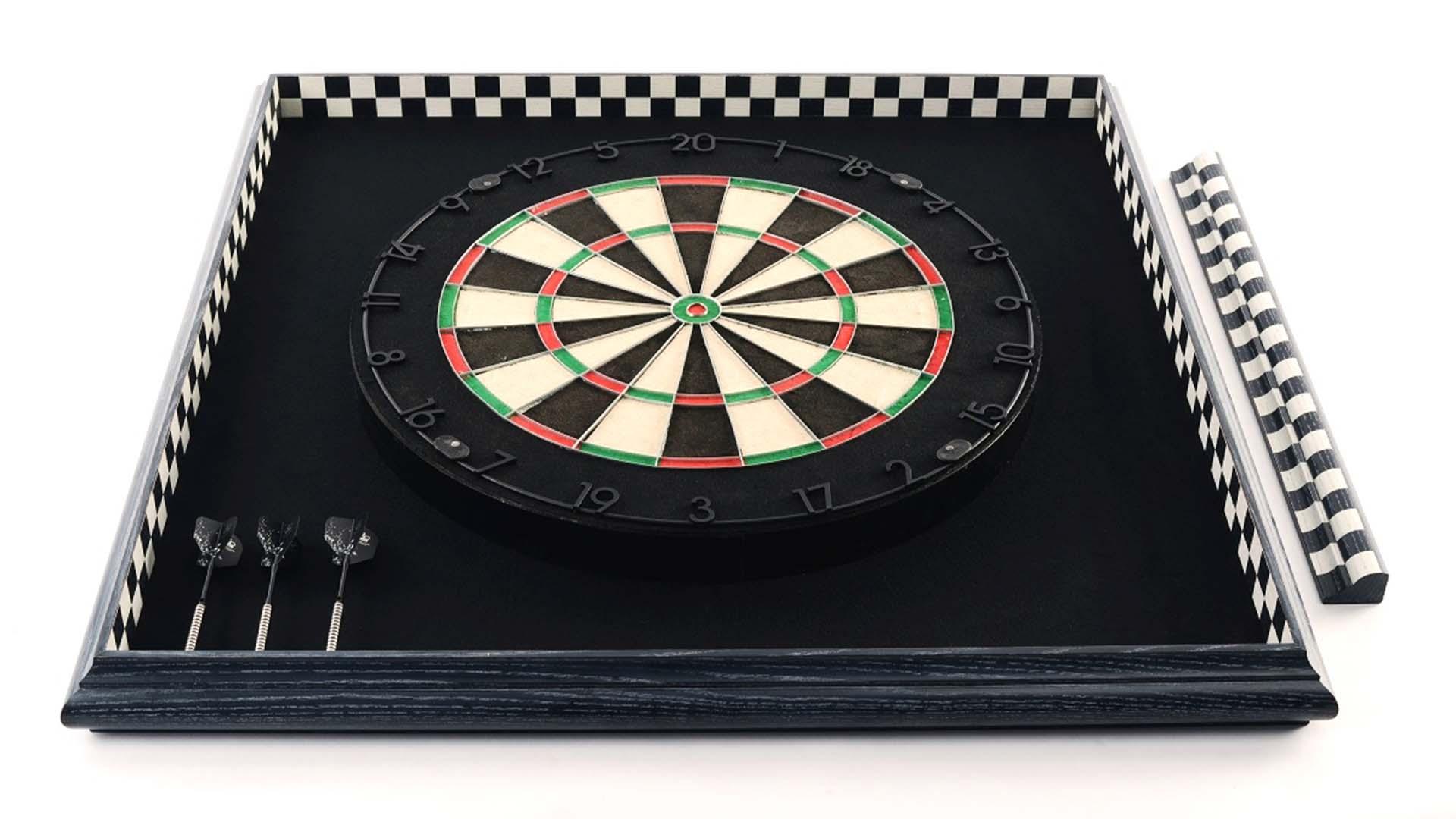 Purling London is a guarantee of quality, at least in terms of product (the skillset is on you). We've already spotlighted its rather splendid chess set; now let's give it up for the somewhat less gaudy but equally fantastic dartboard. The frame is carved from solid ash and features traditional Victorian mouldings; while the board itself is made from the finest sisal (a Mexican plant that yields a very stiff fibre, but you knew that, right?) and mounted on a luxurious felt-covered backboard. Plus, the darts will make handy weapons when we all go feral and start eating each other. Aim for the eyes.
£750; Purling London 
The Pool Table: The Virtuoso by G1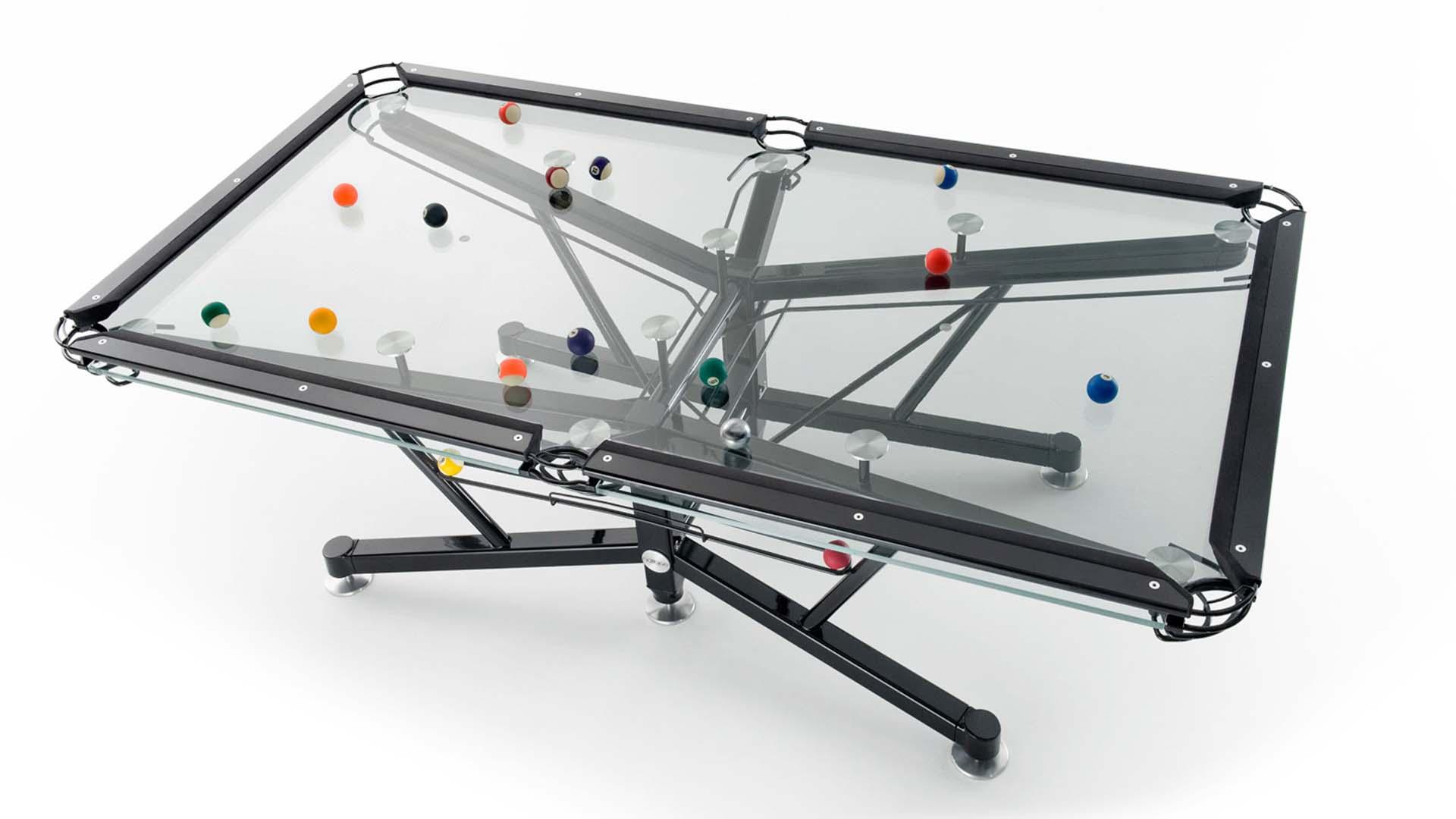 We recently rounded up the coolest pool tables on the planet. There was tight competition but we felt the G1 Virtuoso would be the best fit for our ultimate games room – partly because it's amazing, partly because it would really compliment the Impatia poker table. Made from steel and aluminium, this transparent masterpiece is virtuoso by both name and design. However, it would be remiss of us to mention that the other article includes a pool table shaped like a doughnut. And one shaped like a banana. Decisions, decisions... 
£53,583; Liberty Games