To call the dress watch an accessory is to reduce its key role in a gentleman's work or evening attire.
Whether it is surreptitiously concealed beneath a shirt cuff or proudly on display for anyone to admire, donning a suit without a dress watch is akin to wearing a tux without a tie – it just doesn't feel right. 
In contrast to some of the more 'showy' categories in the Square Mile Watch Awards, our shortlisted dress watches are much more quietly spoken, mostly without bells or whistles. 
Of course, keeping things simple is one of the most complex tasks in watchmaking; the line between refined and boring being incredibly fine.
Yet, the watches on this list have mastered this fine art. Each is the perfect elegant companion to any sartorial getup. 
Meet this year's best dress watches…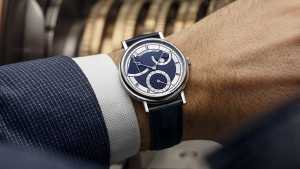 Breguet Classique 7137
In the world of watchmaking, guilloché is the painstakingly intricate art of etching delicate patterns onto a dial. It might sound silly, but to view an artisan patiently perform this arduous task is to see the preservation of an ancient craft that has no place in the fast pace of the modern world. It's mesmerising.
Perhaps that's also why the Breguet Classique 7137 is so hauntingly beautiful – such is the stark contrast between its classical charm, and our technological existence. Inspired by the Perpetuelle No.5 pocket watch designed and created by Abraham-Louis Breguet himself in 1794, this window into the past features various guilloché engravings across the dial, each of which amounting to more than the sum of its parts.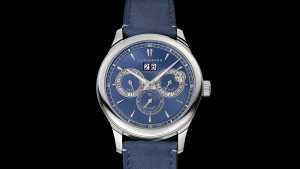 Chopard L.U.C Perpetual Twin
Chopard's LUC collection is where the family-owned brand really flexes its horological muscles: chronometer-certified movements, blended with exceptional levels of finishing. Its latest model features a modern perpetual calendar design finished in a blue or grey dial. The pictures don't do it justice – in the flesh it's even more beautiful.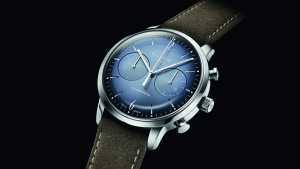 Glashütte Original Sixties Edition Glacier Blue
The latest edition of Glashütte Original's ode to 1960s watch design features an eye-catching glacier-blue lacquered dial created in the brand's very own dial manufactory in Pforzheim, Germany. The colours are quite unlike anything else on the market and add up to one of the most distinctive dress pieces one can currently buy.
Glashütte's demure models sometimes fly below the radar, but this collection more than any other is proof they should be more widely celebrated.

IWC Portugieser Automatic 40
IWC is probably better known for robust tool watches like the Big Pilot, but its dressier collections are more than deserving of a second look.
The 2020 update to the classic Portugieser collection sees the Swiss watchmaker add a 40mm small seconds automatic model to its ranks. There's a new in-house movement under the hood, while the minimalist aesthetic is sure to tick a lot of boxes for those looking for something relatively smart to wear every day.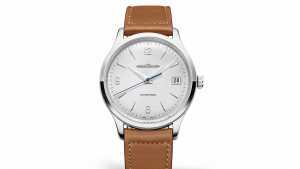 Jaeger-LeCoultre Master Control Date
Technical prowess and pared-back design takes centre stage in Jaeger-LeCoultre's boldly named Master collection. Since its release in 1992, the collection has released a host of timeless pieces that would be difficult to place in any era – they sit outside of any style or trend, instead adhering to the fundamentals of classic watchmaking.
The latest piece? It's much of the same. If someone told you this watch was from the 1940s, you probably wouldn't be all that surprised. Under the hood, however, you're looking at an overhauled calibre 899 movement that features shiny mechanical upgrades.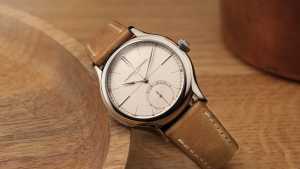 Laurent Ferrier Classic Origin Opaline
Laurent Ferrier is the kind of watchmaker that us horophiles just love. The former-technical director of Patek Philippe sprouted off on his own in 2010 to create beautiful examples of neo-classical watchmaking under his own name. What's not to love? Thirty years experience at one of the giants of Swiss horology, a passion for purist watchmaking, and no big shareholders to appease, it's no wonder there pieces are so coveted: a Laurent Ferrier is a sign of exceptional taste. 
The latest addition to the roster is an exercise in restraint. Encased in a lightweight titanium is a simple opaline-dialed dress watch featuring a crosshair design, lovely burgundy-coloured markings, and a small-seconds sub-register at 6 o'clock. The hand wound movement is much of the same - very unassuming but with a presence that suggests it's been touched by greatness. It's unmistakable, but difficult to put your finger on. 
We'll put it like this: there is nothing simplistic about simplicity. The latest Laurent Ferrier watch explains exactly why.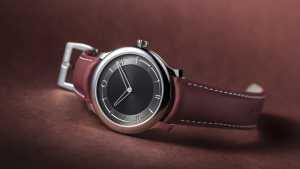 Ming 27.01 Ultra Thin
Ming watches are unique in both origin (born in Malaysia, created in Switzerland) and design (minimalist dial, sculpted lugs, imperceptible elegance), and yet in the few small years since the company's inception in 2017 it has already established itself as a big player in the accessible luxury section of the market. 
The 27.01 Ultra Thin blends Ming's design cues with a traditional ultra-thin case to create something a little different in the dress watch sphere – with an excellent price to boot.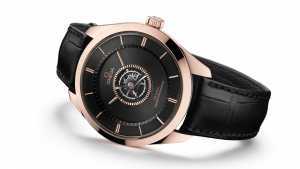 Omega De Ville Central Tourbillon Numbered Edition
Omega might not be the first name that comes to mind when thinking about dress watches (unsurprising when the Seamaster and Speedmaster are such icons of the tool watch sphere), but the new addition to its De Ville collection is an impeccable tourbillon more than worthy of consideration on this list.
The Swiss watchmaker has a rich history of tourbillon making – dating back to the first generation of tourbillons in 1940, when tourbillons were at the cutting edge of chronometry – but its latest model is one of its most accomplished to date. The new caliber 2640 on display features a three-day tourbillon fixed at the centre of the timepiece. It is both the most reliable edition Omega has ever made, and also the first to be awarded the brand's Master Chronometer certification. It's damn pretty looking for good measure.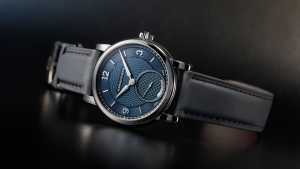 Schwarz Etienne The Roma Synergy By Kari Voutilainen
What is the Roma Synergy? If you're a watch lover, i's a collaboration from heaven – the Swiss movement maestros Schwarz Etienne join forces with Finnish master craftsman Kari Voutilainen to create a limited-edition dress watch that is about as ornate as you'll find anywhere. Just look at the dial: at its centre you'll find écaille de poisson engraving (fish scales, to you and me) rippling out towards the hour track, while the sub-register is finished with a Voutilainen signature, the 'vague' guilloché pattern. It's gorgeous.
Flip the watch over, however, and Schwarz Etienne takes over the magic in the form of an impressive Calibre ASE 200.00 movement, with an 86-hour power reserve and a microrotor (key to this watch's svelte case thickness). It is once again decorated by Voutilainen – and, really, it's difficult to decide which is prettier, the dial or the movement.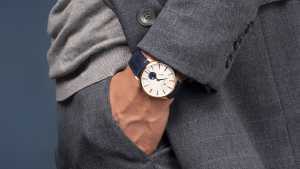 Zenith Elite Classic
Much like Omega, Zenith isn't best known for its dress watches – the El Primero would cast a shadow over most other models, mind – but its newly designed Elite collection is well worth a second look. This is a classic dress watch design featuring a stamped radial sunray pattern and a date window at 6 o'clock. It might not be the Zenith we're most familiar with, but it's one we can enjoy.