Independent watchmaking sits apart from the rest of horology as something of a lovable rogue – happy doing things at its own pace, its own way. 
With lower production numbers each year and driven less by the vested interest of shareholders, these brands are free to let their creativity run free. As a result, this portion of the market is responsible for some of the most exciting, inspiring timepieces you'll find anywhere on the planet.
Our Spirit of Independence award is dedicated to the watchmaker who most epitomises what it means to be an independent brand.
This might manifest itself in the unique watches they produce, their support for other watchmakers, or the preservation of classic watchmaking practices.
Our five challengers couldn't be more apart in design, but each marches to the beat of their own drum – and we wouldn't have it any other way.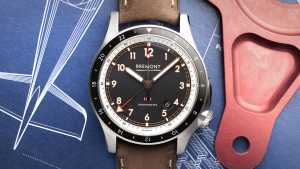 Bremont
It may be surprising today, but Britain once rivalled Switzerland as a superpower in the world of horology. Flick back through the pages of history and you'll see just how important this nation's watchmakers were to the timepieces we wear today: Daniel Quare added the minute hand in 1690; Thomas Mudge invented the lever escapement in 1755 (still the most widely-used escapement in watches today), and then there's John Harrison who made it his life's work to design and perfect the marine chronometer, a means of sailors accurately telling the time and calculating their longitude while at sea.
Centuries may have passed since the hayday of British horology, but Bremont is leading the charge for a renaissance in this country. From its HQ in Henley-on-Thames, the brand designs, manufactures and assembles its timepieces. By investing in projects like its parts manufacturing facility (opened in 2014), it is creeping ever closer to returning each stage of the watchmaking process to our shores for the future.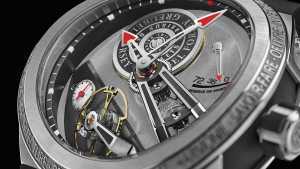 Greubel Forsey
Robert Greubel and Stephen Forsey are stereotypical perfectionists. These two ingenious watchmakers joined forces in 2004 to create a brand that went to whatever lengths necessary to create new and exciting horological masterpieces. Their chosen canvas tends to be the tourbillon – a type of escapement designed to cancel out the effects of gravity – and it is safe to assume they are the leaders in this field having reimagined the tourbillons possibilities through a series of wildly complex creations; the Double Tourbillon, the Quadruple Tourbillon, and the 24-Second Tourbillon to name but a few diversions on the theme.
With an annual production of no more than 100 pieces, thanks to each timepiece being constructed by a single watchmaker from start to finish, Greubel Forsey watches are some of the most limited on the planet but they are also some of the most special.  
In one of its most outlandish projects to date, Greubel Forsey created the Hand Made 1 – a timepiece that where, astonishingly, 95% is made entirely by hand. In an effort to preserve some of the dying arts of traditional watch construction brought about by the modernisation of the manufacturing process, the project goes back to a time when even tiny little hairsprings were crafted using hand-operated tools. It's a tremendous commitment to the preservation of watchmaking as an artisanal craft.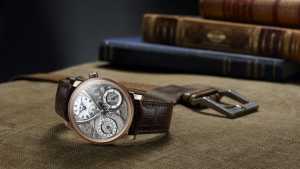 MB&F
Since 2005, Maximilian Büsser and his group of gifted watchmaking friends (MB&F, geddit?) have collaborated to create some of the most individual timepieces horology has ever seen. These designs are futuristic, whacky, unconventional, exuberant – whatever descriptor you want to put on it – but above all they transform traditional high-end watchmaking into the universal language of fun. Come on, who else but MB&F would create a jellyfish-shaped dive watch? It makes you smile.
Crucially, you don't have MB without the F: Büsser's open collaborations shine a light on the talents of lesser-known artisans like designer Eric Giroud, movement specialist L'Épée, and watchmaker and master finisher Kari Voutilainen – in a world where MB&F has brought greatly appreciate frivolity to the all-too serious world of horology, that is perhpas its greatest gift.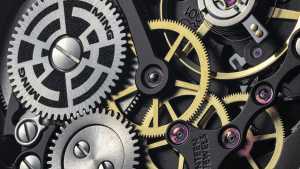 Ming
New kids on the block Ming haven't existed five years and yet this ambitious young brand from Malaysia has garnered the respect of global watch circles for their idiosyncratic designs, and accessible price points. In a David vs Goliath battle for the limelight in the congested field of high-end watchmaking, they have fought and won. 
Its burgeoning popularity owes much to its minimalist design language that strays just far away from the norm to be unique, while still pacifying the demands of traditional watch collectors. The 27.01, its first watch Ming ever produced (and revamped in 2020), is case in point: it blends radial symmetry, a highly legible dial, flared lugs, and mixed case finishes to create a strikingly elegant visual impression. The 'O' marker at 12 o'clock is its calling card. We're looking forward to seeing what comes next.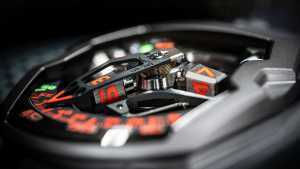 Urwerk
Urwerk's founding ethos was simple in concept, but highly complex in execution: change the way we tell the time. Who says that a watch needs to have a round dial, and two hands running "clockwise"? What happens if we rip up the rule book and start afresh? That's exactly what watchmaker Felix Baumgartner and graphic designer Martin Frei did. 
Countless mind-boggling pieces would follow but it is the UR-210, affectionately named the Maltese Falcon, that has left its indelible footprint on the world of luxury watchmaking. The incredible dial at first glance looks best placed in science fiction, but look closely and the time reveals itself clear as day: the hour is displayed on the three-dimensional 'satellites', while a large hand points towards the correct minute indicated on an arched track. It might just be the most unique watch design ever created – and that's to say nothing of the ingenuous technical watchmaking bubbling just below the surface.