IF YOU HAVE ever watched Ocean's Eleven, you will have seen a Luminox watch in action. As sported by Hollywood hunk George Clooney, the Luminox Original Navy SEAL 3901 is just one of the many watches that the American-based watchmaker offer. It's also not the first time that its watches have appeared in a Hollywood film - that cherry was popped by Viggo Mortensen in 1997's G.I. Jane.
So, what is it that makes its watches steal the limelight? And where have they come from?
1989: Let there be 'Lumi'
Back in 1989, Barry Cohen – a watch industry veteran – came across a Swiss self-powered illumination system which he knew would address a gap in the market at the time. Utilising this system, along with the help of his friend Richard Timbo, he set out to create watches that would be visible in low or no-light situations.
The duo later went on to name their brand Luminox, merging the Latin words for light ('lumi') and dark ('nox'). They also named their unique illumination technology 'LLT', standing for Luminox Light Technology.
The brand became the official US Navy Seals' watch provider
"Since early 2018, Luminox have become a very popular choice for our customers – in fact, we often sell more than one unit at a time. They have a fantastic reputation for quality and durability – so much so that the brand became the official US Navy Seals' watch provider, which is another factor in their surge in popularity. Additionally, the watches have unique borosilicate glass capsules on the hands and hour markers, as well as some bezels, which provides an attractive glow. Although initially an American company, Luminox watches are Swiss-made to ensure quality and maintain their reputation" (Stefano Pietrini, Watches and Crystals)
1992: SEAL of Approval
Barry Cohen and Nick North – the officer in charge of procurement for the US Navy Sea, Air and Land (SEALs) teams – met at a tradeshow in 1992, and worked together to design a watch that would be specifically used by the SEALs. North was originally tasked with sourcing a watch that he and his team could rely on during night missions. After testing a wide variety of brands in the most arduous of conditions, he found that Luminox was the only brand still functioning by the end, and chose them as the SEALs watchmaker as a result. The two organisations have worked together ever since.
1994: Fame at last
Two years after Luminox was chosen to produce watches for the Navy SEALs, Luminox launched the timepiece that would later make the brand famous: the Luminox 3001 Original Navy SEAL series. Following the release of this watch, more and more law enforcement groups began contacting Luminox, such as the US Coast Guard, the NYPD and the Singapore Air Force.
Their reputation as a high-performance sports watch manufacturer was confirmed
1997 – 2004: Hello Hollywood! Kon'nichiwa Japan!
The famed Original Navy SEAL model made its Hollywood debut courtesy of Viggo Mortensen starring in Ridley Scott's GI Jane back in 1997. Four years later in 2001, Steven Soderbergh's Ocean's Eleven gave Luminox's upgraded model – the Original Navy SEAL 3901 – further screen time, courtesy of George Clooney's wrist during a well-known heist scene.

One year prior to that though, during the fall of 2000, the company released an all steel series and an all titanium series of its watches, which incorporated features typically found in more premium designs; a 10-year lithium battery, sapphire glass crystals and an anti-reflective coating.

Three years later in 2003, Luminox opened the first of its four mono-brand stores in central Tokyo before, one year later, Dwayne 'The Rock' Johnson brought the Luminox Ultimate Navy SEAL Chronograph 8301 watch back to the big screen in his 2004 thriller-drama Walking Tall.
2006: Going global
Ronnie and Andre Bernheim – owners of Swiss watch manufacturer Mondaine Watch Ltd – decided to utilise their extensive experience of the Swiss watchmaking industry and head across the pond, acquiring half of the Luminox company shares back in 2006. Their experience of global brand building, coupled with their strong distributor relationships, enabled Luminox to reach its next level and become an internationally-recognised watch manufacturer.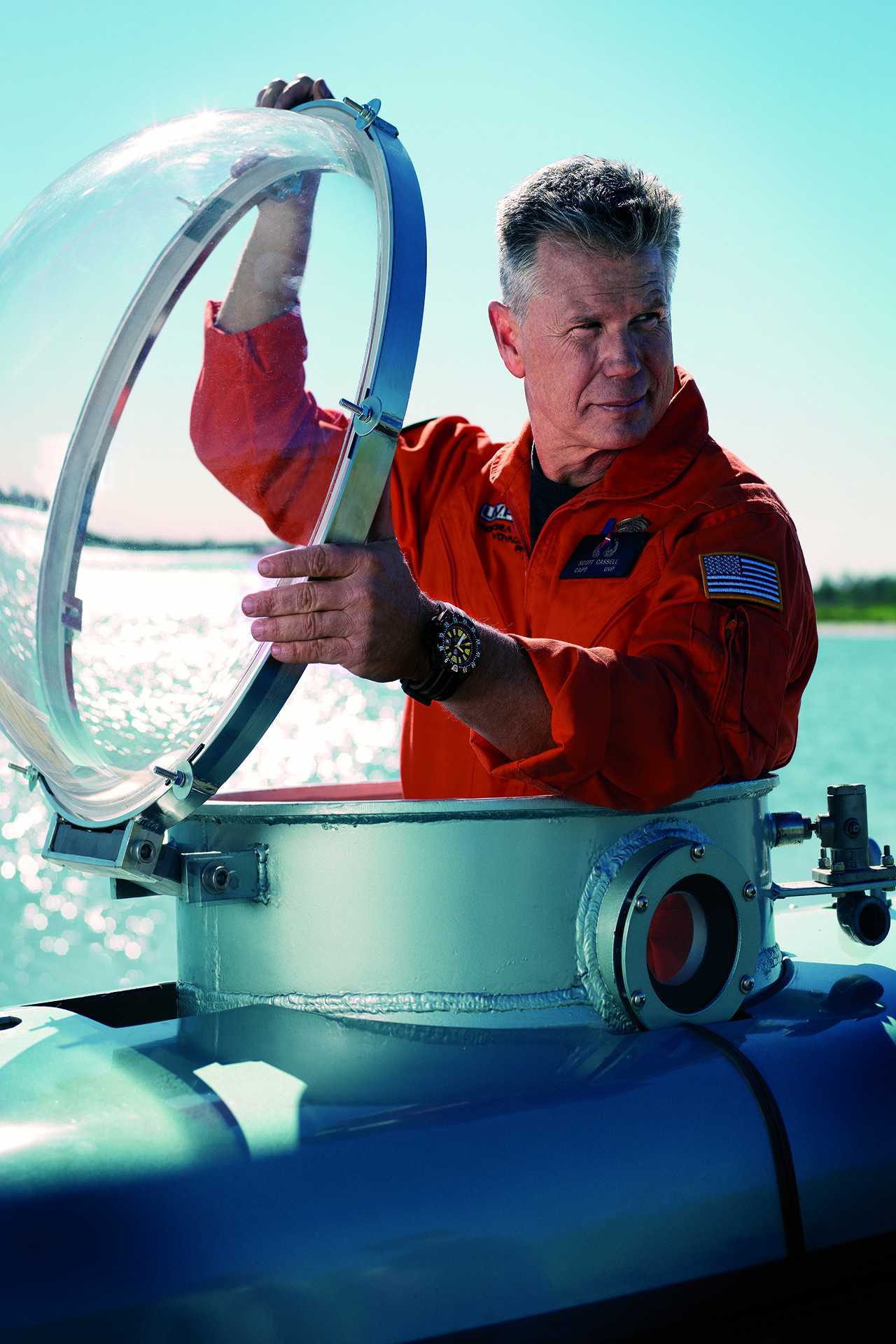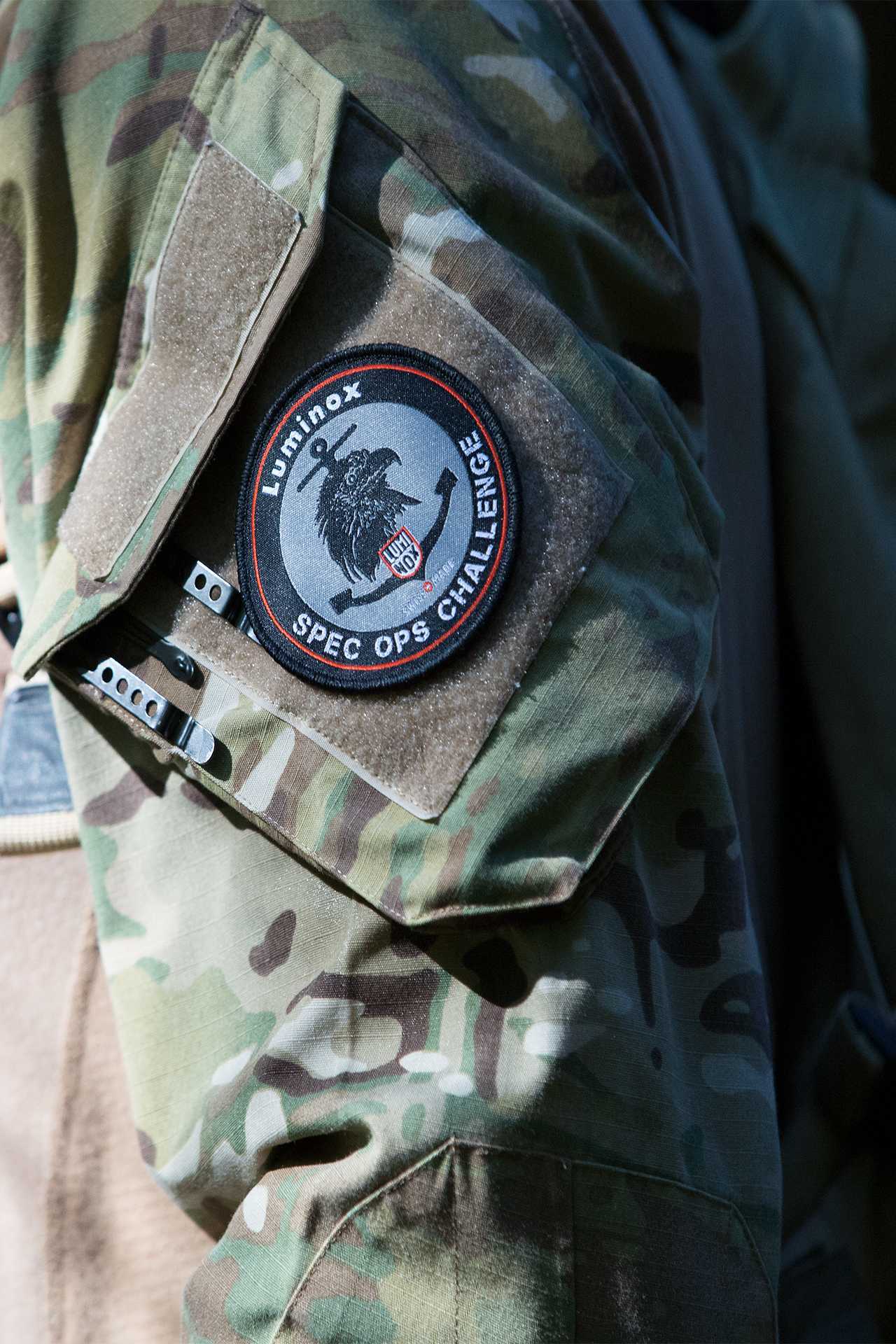 2007: SEAL Evolution
One year later, 2007 saw the launch of what would later become Luminox's best-selling range of watches. The Navy SEAL Colormark 3051 Series were, put simply, an evolved form of the original Navy SEAL watches that gave Luminox its reputation. This upgraded design featured a specialised carbon compound as the case material, capable of withstanding both hot and cold climates. Not only that, but the watches also incorporated a specially hardened scratch-resistant mineral crystal, approximately 20% harder than conventionally-used mineral watch crystals.

Due to the release of these watches, Luminox expanded its presence across more than 50 countries and became recognised as a truly global brand.
2009 & 2010: Luminox takes the plunge
The year 2009 saw Luminox begin targeting consumers outside of the military and law enforcement industry. Their Essential Gear campaign enabled peak sportsmen and outdoorsmen to become a part of the Luminox family, and was implemented in celebration of the watchmaker's 20th anniversary.

A year later in 2010, Luminox released its 50 bar (500 metre) Deep Dive Automatic Series, aimed to be used by both professional divers and serious diving enthusiasts.
2013: Hitting new heights
After gaining an impressive reputation for watch design in disciplines spanning the sea, air and land, Luminox added a fourth dimension to its collection: space.
Back in 2013, the watchmaker became an exclusive partner of the SXC – the Space Expeditions Corporation. After gathering input from SXC test pilots and astronauts, Luminox announced the release of the SXC GMT Space Series, which featured the same lightweight, yet extremely durable, carbon compound used in the evolved form of their Navy SEAL watches.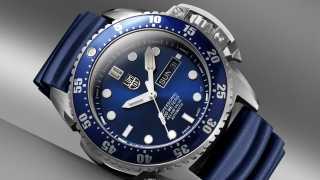 2016: Bernheim bros SEAL the deal
Ten years after first coming on board, the Bernheim brothers reached an agreement with Luminox Founder, Barry Cohen, to buy out his shares of the business. The duo now own the company in its entirety, as well as its associated American distribution company Lumondi, Inc.

During that same year, the company also became an official licensing partner of the Navy SEALs, formalising the agreement put in place back in 1992. As such, two generations of SEALs have now chosen Luminox as their watches of choice, cementing the relationship between the watchmaker and the military service.
2017: New law, new watch, new case
The year 2017 saw the Swiss-Made law come into effect, meaning that Luminox watches were designed to fulfil the new regulations. This saw the release of an upgraded version of the original SEAL watch – the Navy SEAL 3500 series – and the launch of a newly designed case, known as the Leatherback Sea Turtle Series.
2019: Happy Anniversary
Later this year, Luminox will celebrate its 30th anniversary and 27th year of its relationship with the Navy SEALs.
Their self-illuminating Luminox Light Technology remains unique to them alone, and – pardon the pun – their future looks bright.
Plus, with technology constantly on the rise, it's safe to say that Luminox will continue to grow and utilise technological advances in each of their next series of timepieces. Only time will tell.
For more products and information visit Luminox