The art world is changing. For those of us used to filling our homes with beautiful canvasses and other stunning physical objects, the transition towards digital art might seem like a vast leap into the unknown. But this new medium of expression is making huge waves in the market, with a piece by digital artist Mike Winkelmann (aka Beeple) recently selling at Christie's for $69m – the third highest price ever paid for an artwork by any living artist.
So how do you navigate this new world without getting lost? You need a guide. Enter: The ARX. This unique service offers clients the opportunity to build a digital collection, with expert guidance from an in-house ARX curator at its flagship Knightsbridge retail space.
Set across four floors and 15,000sq ft, the space is designed to shatter the mould of the luxury retail space by offering clients access to carefully chosen physical and digital artwork alongside Lux Group's prestigious cabinetry brands – the likes of world-renowned furniture maker Smallbone and Mark Wilkinson – as well as partnerships with other best-in-class brands.
This immersive whole-home experience is all about curating the future of luxury living, and as such is the perfect match to The ARX's ethos; the jewel in the Lux Group's crown.
The ARX's inaugural exhibition called Minted displayed works from up-and-coming digital artists such as Nadiia Forkosh and Gala Mirissa. British artist MRE also launched 'The ARX Defender,' a rare open-edition NFT that sees a lone space ranger exploring a desolate planet. This exciting drop will allow collectors to secure a token via the purchase of the digital work and opt-in to win the iconic Overfinch vehicle that inspired it. With bids currently open on MakersPlace, collectors have until 22 June to acquire the digital artwork and enter The ARX's prize draw.
"There is a huge market for digital art, but some clients will need guidance to fully understand where the value is," Bob Moore, CEO of Lux Group, explains. "We've got to bring the two worlds together, and that is what we are set to achieve with The ARX."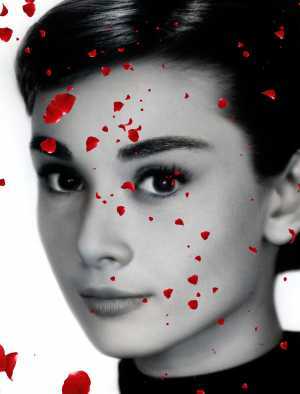 What is digital art?
Digital art can be a work that has been specifically created to be enjoyed via a screen, or it could be a digital representation of a physical piece.
The artwork is 'minted' and then becomes an NFT (a non-fungible token). NFTs are bought and sold via auction on the web, through reputable marketplaces such as thearx.com or makersplace.com. Buyers can use a credit card, or a trusted cryptocurrency such as Ethereum or Bitcoin.
ARX's expert team is on hand to guide the uninitiated through every step of their purchase journey.
For more information or to book a private appointment at ARX Gallery, see thearx.com