What do you get when you combine Italian elegance with London street spirit?
Black Jamm, the new label from Melissa Valente and Edward Gotham.
These incredibly stylish coats and jackets come across all price points and will make any wardrobe at least 25% cooler (and that's assuming your wardrobe is pretty cool to begin with...).
We had a chat with Melissa about bringing her creative vision to life.
What inspired you to found Black Jamm?
Pursuit of the creative process. There's beauty in creation and designing clothes is my creative outlet. My family business were wholesalers of fur coats which sparked my curiosity in fashion from a young age. Fortunately my grandmother was a seamstress and helped bring my creations to life. This exploration was my education in design, my foundation.
Describe the brand ethos...
Black Jamm is a movement or identity interpreted by a contemporary lifestyle and embodied by our tribe of elegant idealists. A style embodying London's punk and underground spirit sewn together with Italian elegance.
Why the name 'Black Jamm'?
It represents our tribe. I picture the jamm sessions of the decadent '80s and '90s rock gods. This is our modern interpretation of the subculture that used to amass there. The energy, the fashion…it's all related. Black Jamm personifies that feeling.
What makes a Black Jamm garment special?
Our collections are made from the finest quality leather, fabric, zips this is incredibly important as these are fundamental ingredients to a great pair of jeans or jacket. However, on its own, this is not what makes an item special. It's the aesthetic, the feeling that you get when you try it on and identify with it. We make statement pieces for men, articles that don't shout for attention but definitely make a mark when you enter the room. Confident, desirable pieces which add a bit of class with an unruly edge.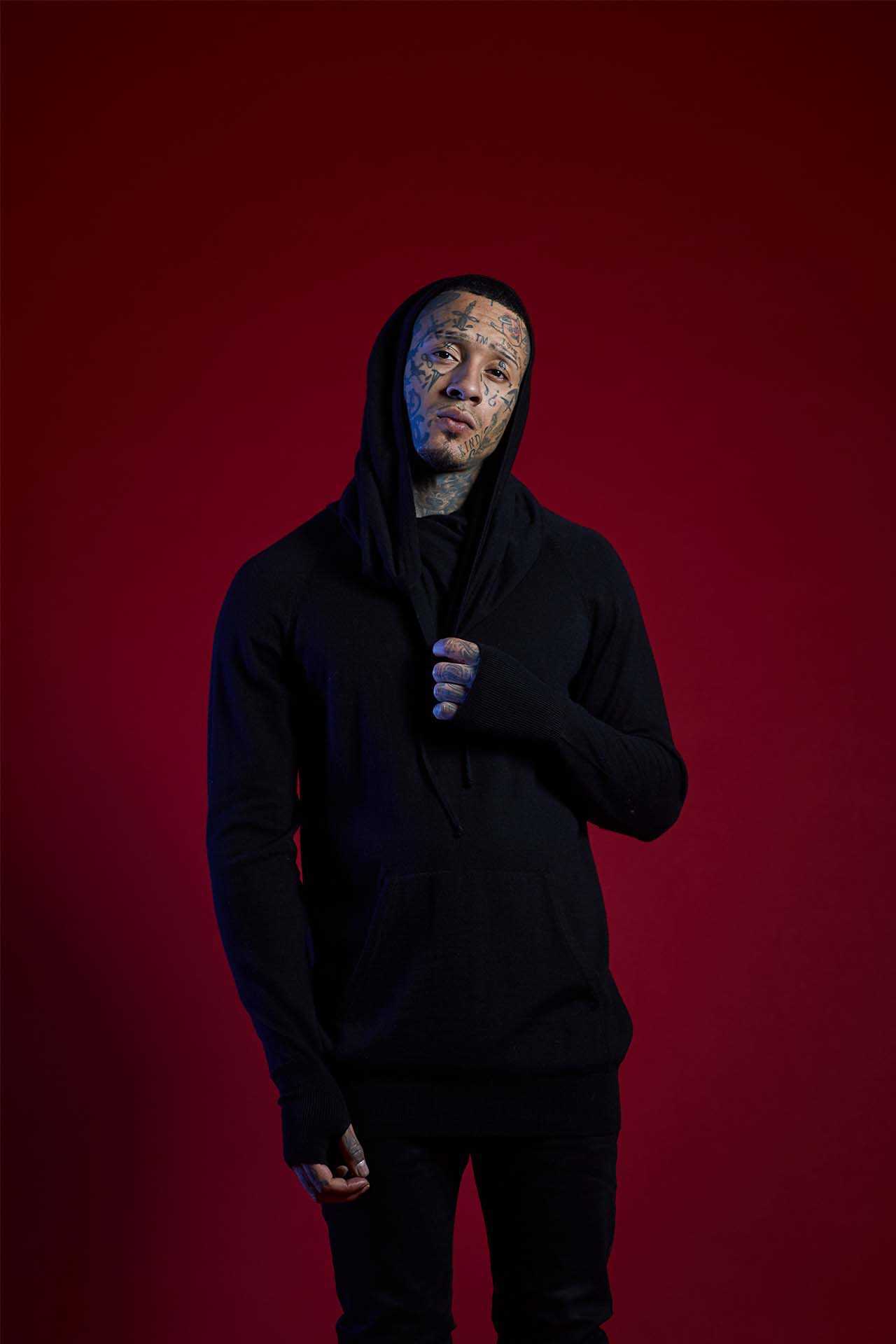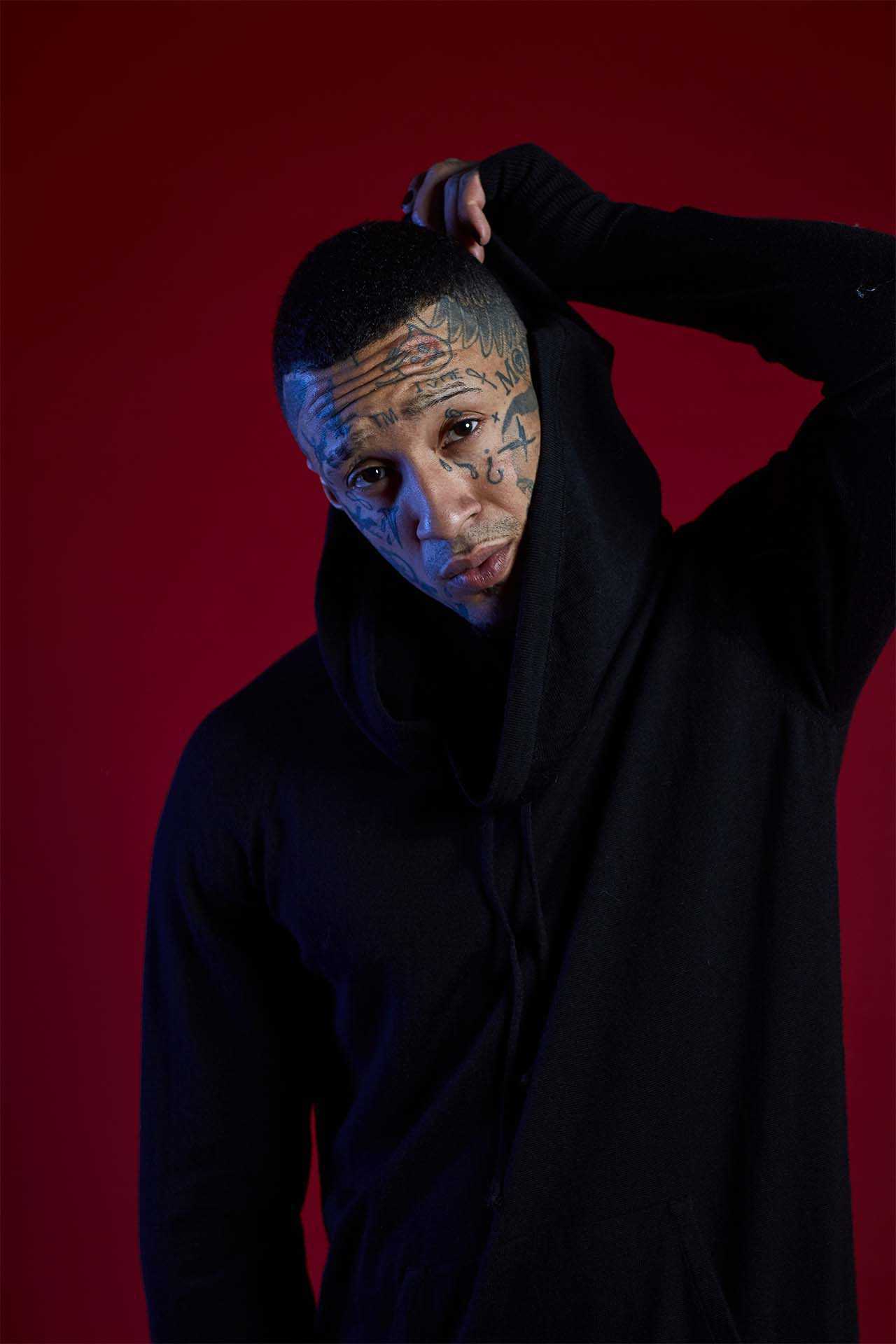 How do you fuse luxury with punk?
We combine classic punk silhouettes such as the denim jacket, skinny jeans and leather biker with custom detailing and a tailored fit. All the while maintain a largely dark colour palette with a scattering of colour.
Which three garments best embody the Black Jamm aesthetic?
Slash - Our take on the classic Biker Jacket with a slim, tailored fit, elongated arms and asymmetrical zip closure.
Yorke – Bomber in cracked leather with oversized hood, padded lining and gunmetal hardware.
Ray – Long coat in soft black wool with high neck and black button closure.
Did any brands or designers inspire you?
I believe it's important to follow your own feelings as my deepest fears and desires are what make my designs unique and ultimately mine. I'd be lying however if over time specific brands and designers hadn't shaped my opinion and helped blossom my creativity. If I had to choose it would be some classics who have stood the test of time - Saint Laurent, Rick Owens and the designer Yves Saint Laurent.
What are you ambitions to take the brand forward?
A women's collection, something very close to my heart which I'm deeply absorbed with at the moment. I'm totally immersed in designing the debut women's collection for Black Jamm which will represent a new era for the brand. I feel completely at home designing womenswear and it's only helping to push my creativity further.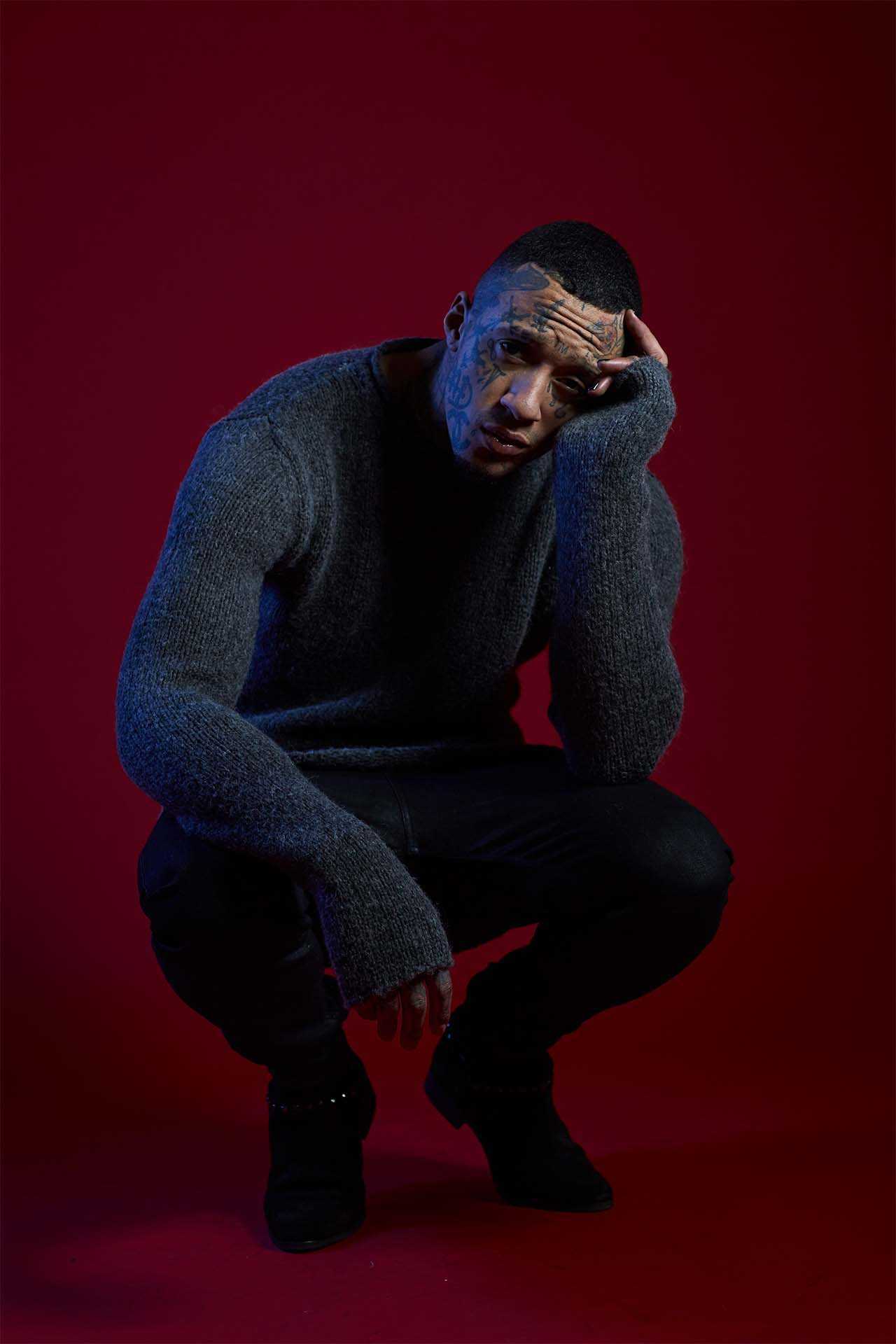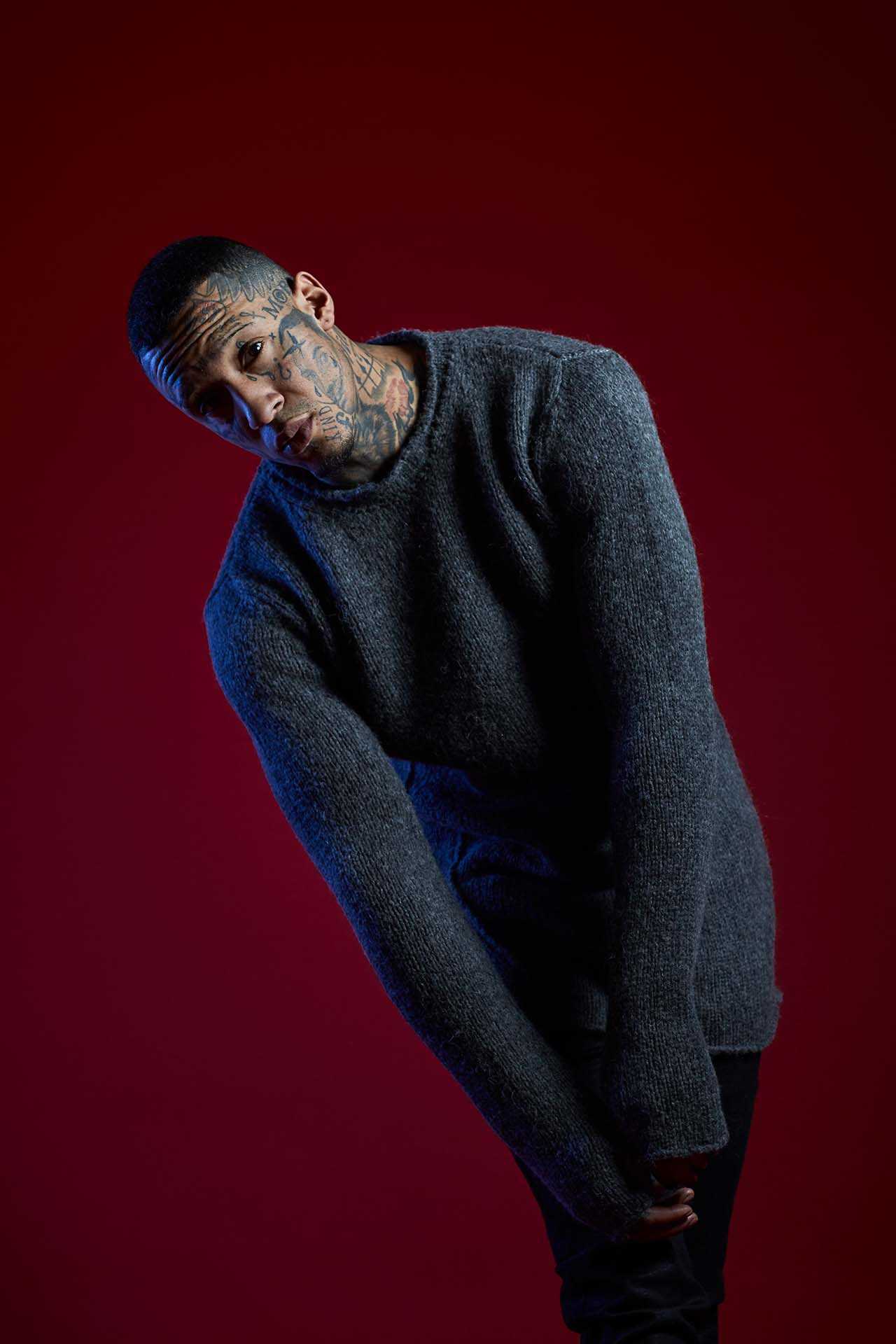 For more info, see Black Jamm